Wanting to go somewhere for a long weekend or for a short trip from Dubai or the UAE but unsure of where to go? If you don't have that much time or it's a little bit last minute, do not worry! We've got some inspiration for you right here. All within easy distance from Dubai or the United Arab Emirates.

 Jebal Al Akdar, Oman
This destination is within driving distance from Dubai and makes the perfect getaway. There are a few stunning hotels to choose from or affordable camping spots with incredible views of the natural beauty of Oman. Plus the best thing about the mountains is that they can be up to 10 degrees cooler than sea level, so it's great for the warmer months.
Nizwa is pretty close by too where you can explore the souq and Nizwa fort before returning back to the mountains to relax with a nice campfire or BBQ. It's also a very family friendly break if you're wanting to take the kids.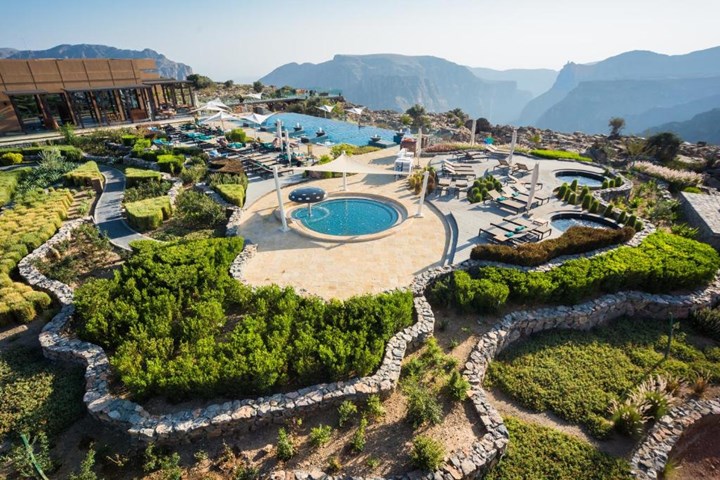 Baku, Azerbaijan
This vibrant city is a popular one with UAE residents and is just a quick three-hour flight away. Making it an ideal destination for short trips from Dubai. It's a wonderful break if you're wanting something that feels different to the UAE. The city has a mix of rich history and culture. There's even a stunning nature reserve if you fancy a drive out from the city.
Key places include the historic Old Town, The Palace of Shirvanshahs and if you have someone who isn't much of an adventurous foodie type then they'll love that the food offers many dishes similar to Middle Eastern tastes.
Manama, Bahrain
Bahrain is known for its foodie scene and is a great short city break if you want to keep yourself within the familiar gulf culture. There are many beautiful hotels to choose from with most of the common big brands we already know and love in the city. Explore some of Bahrain's history, wander around Manama souq or visit the famous Tree of Life. Bahrain is a great choice for a short holiday without giving up your home comforts.
Sri Lanka
This stunning and affordable island is perfect for a quick break from the busy lifestyle of Dubai. Offering stunning beaches and breathtaking nature, this often overlooked gem is a wonderful cultural expedition.
Make the most of your trip by staying in the capital Colombo for one night before heading onto another destination. This is perfect for those wanting a more relaxed vacation from Dubai while still being affordable.
Beirut, Lebanon
If you're more of a nightlife kind of person, then Beirut heading into the summer is the ideal place for you! A place with a rich history, Beirut has something to offer for everyone. This coastal location offers a relaxing beauty while still retaining the bustling nature of its city roots. Great for whichever kind of lifestyle you're wanting for the weekend. On top of this, Beirut is hugely known for its food scene. So if you're a foodie then you'll absolutely love this destination.
If you're like me and not leaving the UAE for a little while, thankfully there's plenty of places to visit within the UAE for when you need a quick break which we'll be writing about soon!  There are so many places where you'll feel like you've taken a break away without stepping out of the country.  So those are our five destination ideas for short trips from Dubai!
Deciding who to fly with? Check out my previous article on Emirates versus Etihad!