In perhaps an unbelievable move from one of the most closed-off countries. Saudi Arabia opened its doors to tourism in 2019, allowing its very first tourists into Saudi. The Saudi tourist visa is available for 49 nationalities and only takes a few minutes to be approved online. In the lead up to the announcement, we saw promotional videos showing a different side to Saudi, rarely glimpsed by those except Gulf nationals and even Saudi's themselves! So finally with its doors now opening to tourism here's everything you need to know about the Saudi tourist visa.
I was one of the first tourists to visit Saudia Arabia on their new tourist visa. Since then I've travelled several times on the tourist visa. You can see some of my photos and stories on my Instagram. I'll also be sharing more places to travel within Saudi, so make sure to subscribe to our mailing list!
*The Saudi tourist visa is currently still available to buy but you aren't able to travel to Saudi Arabia due to Covid19. They have announced recently all restrictions will be lifted from January 1st but we do not yet know if this would include allowing tourists to enter.
How much does the Saudi tourist visa cost?
The cost is 440 SAR + VAT and lasts for one year. This is made up of 300 SAR for the visa fee and 140 SAR covering health insurance. If rejected, visa fees are none refundable.
How long is the visa valid for?
The visa is a multiple entry visa valid for one year and a total stay of 90 days.
What nationalities can apply?
Andorra, Austria, Australia, Belgium, Brunei, Bulgaria, Canada, China (including Hong Kong, Macau and Taiwan), Croatia, Cyprus, Czech Republic, Denmark, Estonia, Finland, France, Germany, Greece, Hungary, Iceland, Ireland, Italy, Japan, Kazakhstan, Latvia, Liechtenstein, Lithuania, Luxembourg, Malaysia, Malta, Monaco, Montenegro, Netherlands, Norway, New Zealand, Poland, Portugal, Romania, Russia, San Marino, Singapore, Slovakia, Slovenia, South Korea, Spain, Sweden, Switzerland, United Kingdom, United States & Ukraine.
Update for 2020
You can also can the e-visa on arrival if you have a Schengen, US or UK visa which will be valid for throughout your stay in Saudi Arabia. You will also have to have used it before you enter KSA.
Where do you apply for the visa and what are the requirements?
You must be over the age of 18. Your passport must be valid for at least 6 months. There are no religious restrictions. You must have a valid return ticket and booked accommodation.
Once approved, which can take up to 30 minutes, you print the visa and take it with you.
*Newspapers have published women under 24 will need a male guardian however this isn't stated on the official website so will wait for further clarity and let you know when I found out more.
Can I visit as a single woman?
Yes, you can use the Saudi tourist visa to visit and you do not need to be part of a tour. This is a huge change! As previously it was very difficult to visit Saudi as a single female and needed a male guardian to go with you.
There is also news that Muslim women will be able to use this visa in order to complete Umrah without a male guardian which is great news for the women who are either unmarried or don't have a male guardian who is able to travel with them.
What should I wear? Do I have to wear an abaya and cover my hair as a woman?
No you do not need to wear an abaya and hijab as a woman. You should dress modestly, both men and women. Knees and shoulders should be covered. You should also avoid tight-fitting clothing. For the guidelines
visit here!
Are there any restrictions?
As a none Muslim, you are not allowed to enter the Mecca or Medina area. Also make sure to abide by the local customs, that means no personal displays of affection. Do not swear or use foul language. Alcohol and drugs are illegal. For more information
click here.
What else should I know?
– The native language is Arabic, as it's a new tourist destination. Expect that not everyone will be able to speak English but it is a common second language in the country.
– Stores close during prayers times, five times a day. So be aware of these times and plan around them.
– There are trains between large cities but for most of your travel, like most Gulf countries. It's much easier
with a car
and the cities are designed for drivers. I recommend hiring one from the airport. As a foreign female, you have to hire from the airport.
(For more information on trains)
– Useful numbers: Police: 999 Saudi Ambulance: 997 Civil Defense: 998 For traffic accidents: 993 Highway Patrol: 996 Border Guard: 994

I hope these answers help you with your visit to Saudi Arabia and I'm super excited to see what the future for Saudi involves. The Saudi tourist visa is a hugely exciting step and I look forward to sharing my photos and experiences with you all. Make sure you share your experiences of travelling in Saudi in the comments!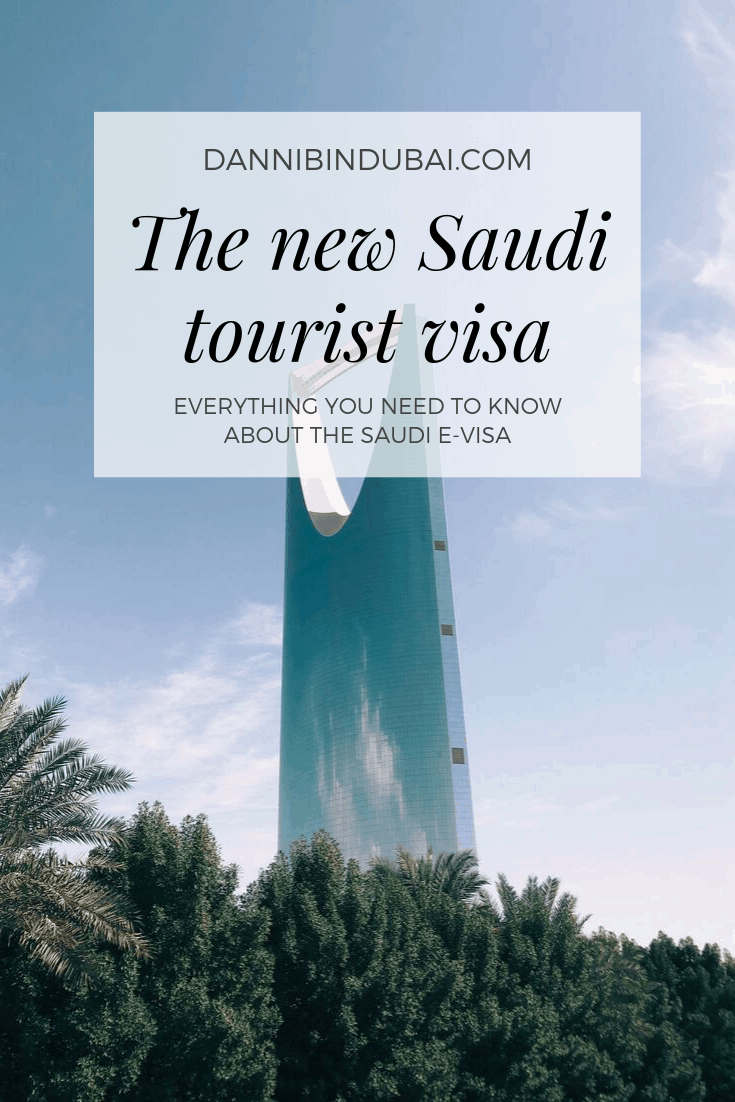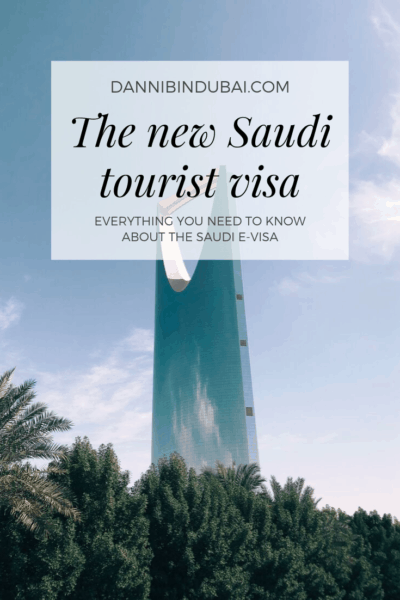 Enjoyed this article? Give it a share!