---
ABOUT DANNI B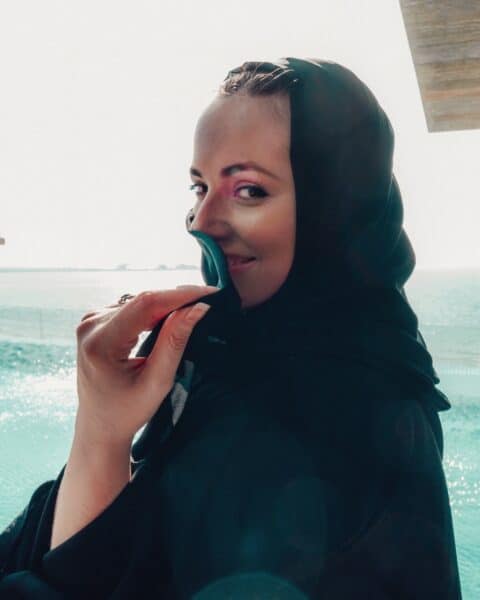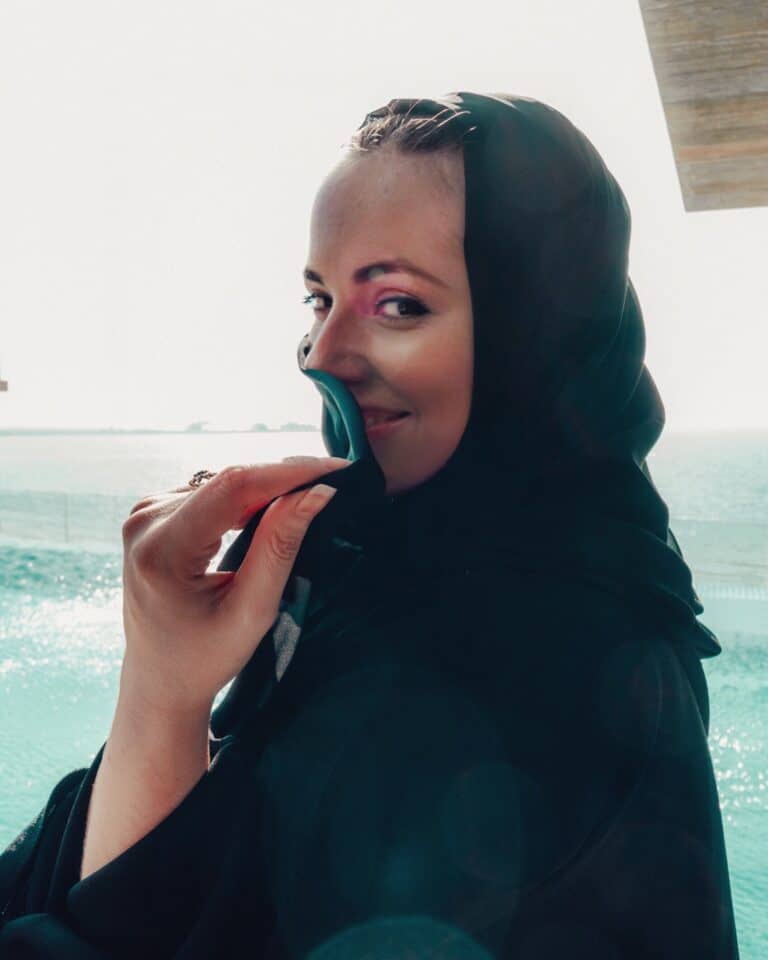 "After living in the Middle East for nearly a decade now, I realised how most of the world understood the Middle East and Muslims was completely wrong! I wanted to change that perception."
After moving to Dubai and travelling in the Middle East, I realised I had a lot of misconceptions about not only the Middle East but also about Muslims in general. I would read comments online about the Middle East and realised it wasn't just myself who had these misconceptions but many people in Western countries. It made me realise I wanted to use my blog and social media to help change those perceptions.
MY FIRST TIME IN DUBAI
I moved to Dubai in the autumn of 2013. I'd left my job in London to teach English in Japan but I wasn't happy in Japan at all! A friend of mine was living in Dubai and said to me, "I think you'll love it here in Dubai!" They helped me get an interview and before I knew it! I was quitting my old job, packing my stuff and jumping on a plane.
As the plane started to descend into Dubai, for the very first time I saw the Burj Khalifa sparkling in the sunlight. The dusty sands blowing across the new landscape. The excitement of being in a new city tingled through my body. My eyes lit up at the skyline as the plane got closer to the airport.
I grabbed my suitcase and jumped into a taxi, passing by in awe at all the tall skyscrapers. These were the highest I'd ever seen in my life and shimmered in beautiful hues of blues, pinks and oranges from the dusk of the sunset. I'll never forget this first journey through Dubai.
In the first couple of months, I was full of wonder. I loved everything about Dubai and blew through my savings wanting to try everything possible (which is easy to do in Dubai)! I went dune bashing, I lounged in five-star hotels but aside from that for the first time I became friends with practising Muslims.
Despite coming from a multi-cultural city, I'd never really had a deep conversation with a Muslim. I started learning about the culture, fell in love with the place and now couldn't imagine living outside of the Arabian Gulf.
Slowly as friends came to visit Dubai. People began asking me about the best places to go. Friends who lived here always wanted advice on the newest places opening and thus I realised I should probably start a blog to help others too! Since people would always say to me, "you know the best places to go." So thus Danni B in Dubai was born! I saw it as an opportunity to share what I'd learnt.
DANNI B IN DUBAI WAS LAUNCHED
It was 2016, originally the blog was focused on all things Dubai. There was also some elements of travel but mostly focused on what to do inside the UAE and mostly Dubai. From the beginning, I had a desire to dispell the myths about Dubai and other Muslim countries. Such as what it was like to live and travel in the Middle East.
Many people thought it wasn't safe for women or that the Middle East was hostile to foreigners. Yet my experience was completely the opposite! Most countries in the Middle East, especially the Arabian Gulf, are actually safer than the majority of western cities.
DANNI B IN DUBAI EVOLVED INTO
DANNI IN THE DESERT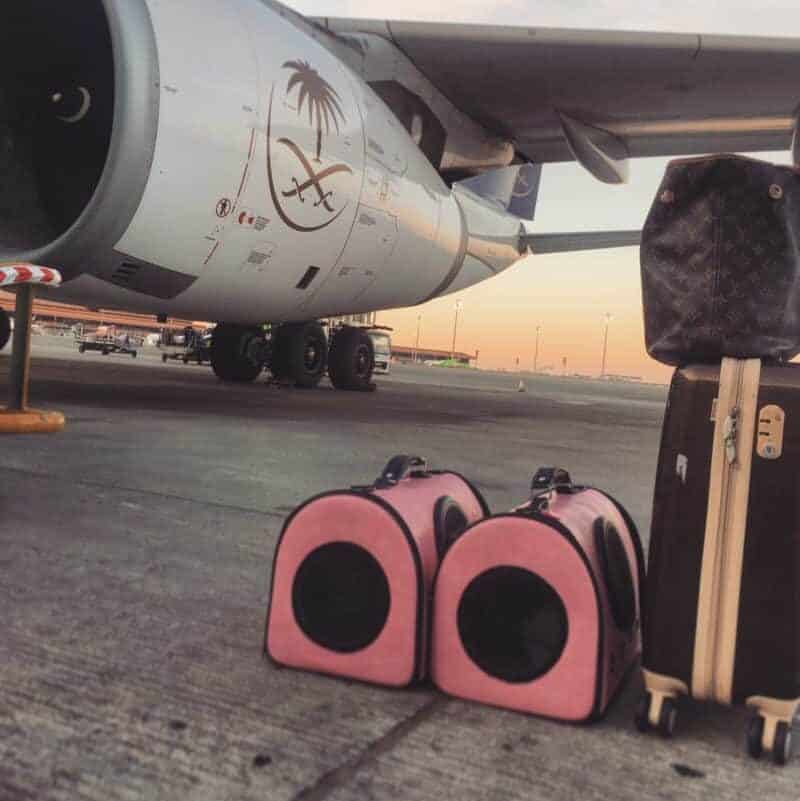 Then in 2018, I made an even bigger change to my life by becoming a Muslim (also known as a revert or convert to Islam). Despite knowing many people wouldn't understand why a western woman would convert to such a faith. Islam bought me a new sense of peace and understanding of the world. Then In 2019 I met my husband from Saudi Arabia and decided to move to Saudi.
Marrying my husband also gave me a new and unique insight into Khaleeji culture, I had several friends who had Emirati husbands and thus I realised I was able to share this typically rather closed off culture.
After moving to Saudi, the blog was expanded to cover other elements of life in the GCC, especially Saudi Arabia. Where there's a total lack of information! While still continuing to dispell the myths of Arabic people and their countries. The blog is still hugely Dubai focused as I typically travel back frequently and have so much knowledge about Dubai!
Creating guides and useful resources for those who are curious about the Middle East or planning to travel within the region or even more here! Here at Danni in The Desert you'll find lots of resources to help you.
WANT MORE?
For more regular but short updates, you can follow my Instagram and my Facebook Page. If you're wanting to work together or have a business which you think would suit my audience, then you can also contact me at hello@dannibindubai.com
I always love to get feedback, so feel free to comment on my posts to tell me what you think or what you'd like to see more of!