In January 2020 I took both my cats from Dubai to Jeddah, Saudi Arabia via the cabin. To say the process isn't clear and is quite difficult to figure out is an understatement. In fact, even many airline professionals weren't sure themselves and offered differing advice. So I decided to write an article about the experience, a guide to the procedure and what you can expect when flying with pets. Hopefully, this article can help you if you are thinking or planning to take your pets in the cabin of an airline.
This article can also be helpful if you're taking your pets in the cargo as the process is pretty similar to the cabin. The main difference being you will drop your pets at a certain time before the flight to the cargo section. Your customer service agent dealing with the cargo should give you what time your pets need to be dropped off. In Dubai pets are taken to Dubai cargo village.
---
Heading to Saudi? Make sure to get your visa first:
Everything you need to know about the Saudi Tourist visa
---
Which airlines allow you to take pets in the cabin?
Within the GCC there is currently only one airline allowing cats and dogs in the cabin. That is Saudia Airlines. They allow a small pet up to 5kg. This also needs to include the weight of your pet with the carrier. So realistically your pet will need to be 3-4kg since most carriers weigh between 1 to 1.5kg. It is typically one pet per passenger. So if you have more than one you either need a friend or a flight buddy. This was the case with Saudia.
Both my cats weigh just over 3kg and with their carriers which allowed them a little bit of room to move around they both weighed over 5kg (it was okay to be up to 5.9kg). Both cats were weighed by Saudia at the check-in, though online people have had mixed experiences with some having their pets weighed and some not.
Other airlines I saw had higher allowances of up to 7kg so Saudia was on the smaller side of weight allowance compared with other airlines.
Other airlines which allow pets in the cabin:
Adria Airways
Aegean Airlines
Aeroflot
Air Canada
Air France
Air India
Alaska Air
Alitalia
American Airlines
Copa Airlines
Delta
Frontier Airlines
Iberia
Japan Airlines
JetBlue
KLM
Lufthansa
OpenSkies
SAS
Southwest
Swiss International Airlines
TAP Air Portugal
Turkish Airlines
United
*Extra info – Some countries, like the UK for example, do not allow any live animals to be imported via the cabin. All animals must go in the hold regardless.
What to do a minimum of one month before exporting your pets
The very first thing you'll need to do is make sure the vaccines are up to date with proof in their pet passports. You will also need to check the regulations of the country you are exporting your pets to. Most countries require an up to date rabies vaccination and for the pet to be microchipped. However, everything needed will depend on the country you are coming from and where you are importing them to. So check the official government websites of your respective countries.
Importing into KSA:
Saudi Arabia requires that the vaccination are a minimum of one month old but less than six months old plus for the cat to have a microchip compliant with their system and a pet passport with vaccination records.
You also need to have a resident permit or citizenship as you will be asked to provide your Citizen ID or Iqama.
One to two weeks before exporting your pets
Again this will depend on your exporting and importing country, as it depends on how long they take to finalise the paperwork. So again check with the countries you are importing or exporting to, to check their time frames for paperwork. This will typically be given on the government website where you apply for the permits. You will also need to check how long they are valid for.
Saudi and UAE the permits are valid for one month from the date of issue. The Saudi permit took one working day to issue and one working day to fix. The UAE it was possible to do it in one working day if you submit it early in the morning and then take your pets straight to Dubai Cargo village.
What type of pet carrier should I buy?
For in the cabin, the best kind is a lightweight soft-sided pet carrier as most airlines require that you place your pet under the seat in front of you.
I love this pet carrier from Wild One:
Lightweight and breathable pet carrier with fold out bed (Interntational delivery)
If you are wanting to send your pets in the cargo, then you'll need an IATA approved hard plastic carrier and will need to check the dimensions requested by the airline.
This is one I found with the correct dimensions for my cat if I'd sent them via cargo:
Travel Approved Carrier in Various Sizes (Saudia required the 24in size)
Getting the export permit from UAE – What is the process like in Dubai?
For exporting from the UAE, I had to pay for an export permit. Officially called an " Issuance Veterinary Health Certificate for Exporting Live Animals." The cost is 400 aed (as of Jan 2020) and was applied for online. The process was relatively quick and simple. After applying online, the website quicky changed from pending to "Upon vet inspection."
It wasn't clear what I needed to do next but I spoke to people who had done the process before. They told me I need to take my cats to Dubai Cargo Village. It's open 24/7 but I would recommend to take them in the day. Here they are inspected by the on-site vet. The veterinarian also kindly corrected any errors I had on my forms. Also please note! You put your pets on one application.
I was informed you can put up to 5 pets on one form but this wasn't confirmed by a UAE official.
The website says it can take up to a week but my paperwork was approved the first day (working day.) They then issue the certificate the same day ready for travel at Dubai cargo village. The certificate is value for one month from the issue date.
When filling out the forms both for the export and import permits, they often used different names either "Animal identification" or "Health Certificate number" but it was actually the pet microchip number that they wanted.

What about the import permit for Saudi?
Saudi was even more of a mystery than the Dubai paperwork. We kind of felt like we were guessing what to put for most of it. Our initial application was rejected and said why. We created a new one and submitted it again. The second one was accepted. It took one working day to be approved.
Again like the UAE export permit, we were told it was valid for one month from the issue date but we never saw the final certificate so we are not 100% sure. So I advise for Saudi Arabia to do it a few working days to one week before just in case.
For Saudi Arabia, importing cats is a lot easier than dogs. Once you have the approval, you simply fly with the animals and then present your paperwork to the staff at customs. The paperwork for Saudi you just print off the approval page with the permit number. There isn't a document given like the UAE.
We flew into Jeddah airport and this was their process. However at Riyadh I have been told there is an onsite veterinarian who will check your paperwork number, inspect the paperwork from your export country and inspect your pets. For Jeddah, we just showed it to the customs staff as there was no on-site veterinarian.

What was the cost for the permits in UAE and Saudi?
The import cost for foreigners is quite high. It is around 1500 SAR for the import permit. This price was given to us by the import company.
There is a different price for Saudi nationals. Again we were told you can put up to 5 pets on one form.
Do you need any other paperwork when flying your pets?
This applies to anyone wishing to fly their pets in an aircraft. Typically you'll need a fit to fly certificate provided from a vet.
For Dubai to Saudi – I went to Dubai Municipality vets for my "Fit to fly" certificate. This stated that my pets were in good health and able to fly. This is different from the health certificate for export. This certificate was 30 AED per pet from Dubai Municipality. You can also get it issued from a private vet however the cost was just over 100 AED per pet from a private clinic (which is what I was quoted) but could be more (another did quote me higher).
I was told this document wasn't necessary for Saudia but I decided to get it anyways. Saudia actually checked all the paperwork and asked for these specific documents so it was definitely worth paying the 60 AED.
Should I sedate my pets or are the pets sedated?
For in the cabin, no they are not sedated and the global veterinary association does not recommend to sedate pets for the journey. You can buy many natural pet calming products which will help with the journey instead.
For cargo, cats are not sedated but I've read online that dogs may be given a mild sedative by the airline (this is based on online information so I cannot vouch for its accuracy) however as the owner there is nothing for you to do.
Can I take a cabin bag with my pets?
The answer is yes! You can take a bag or cabin luggage that will go in the overhead locker. Your pets will be by your feet typically however this can depend on the aircraft.
We took just one standard cabin bag between the two of us, plus my handbag.
What is the process for booking my pet on the flight?
Every airline is different so you will have to check with the airline. For Saudia, we simply turned up at the airport with our cats. They checked our ID, weighed our luggage, presented the pet paperwork, weighed our pets before going to another desk to pay for the cats to be added in the cabin. We then returned back to the check-in desk to finalise our check-in.
They didn't tell me the total amount at the airport but instead took a small payment of 100 AED and then charged me the full amount later which was another 940 AED. So in total, we paid 520 AED per pet for them to go into the cabin which was 1040 AED for the two cats.
What should I do pre-flight?
I fed the cats normally and gave them access to water right up until the very morning just before we left for the airport. Pet calming products are great to give them before the flight.
I used Nutri-vet Pet-Ease Paw-Gel, one cat loves the taste but the other isn't keen on fish. It only comes in a Salmon flavour from what I could find. For the one who doesn't like it, I put it on her nose to cause her to lick it off.
For cats:
Pet Naturals Cats Calming Treats

For dogs:
Adaptil Calming Dog Collar (Better for cabin use so it doesn't get caught while travelling)
SmartBones Calming Chew Sticks
What about going through security? What was it like with pets?
So this was actually the most difficult and frustrating part. We were instructed by security to take our cats out of the carriers, hand-carry them through the metal detectors (yes I was basically hugging my cats in the middle of an airport) and told to put the two carriers through the scanner.
The most annoying part was not only was this difficult but we had two very scared cats with no idea what was going on in a busy, noisy and overcrowded environment. It was traumatising for our cats. We said to security that if one of the cats run off, surely this is a higher risk to security than doing a manual check of the pet carriers? But the airport security stated this was the procedure. Not only was the process difficult to do but they didn't help us at all with getting the cats or the carriers through the security. I was literally watching in horror as my cat was wiggling around in one hand of my husband while he tried to put the carriers through the scanner with the other. Praying that either one of them didn't manage to escape.
It really would have helped if one of the security could have put the bags in a tray and put it on the conveyor belt while we held the cats. It also would have been nice if one of them helped us retrieve the bags on the other side. I was hugely disappointed with Dubai airport for this. There were several security personnel just sitting around. Even when I protested for help, not one staff member got up to help either myself or my husband.
After speaking with other people who have flown out of Dubai International with pets, I've had mixed responses in terms of the procedure. Some were made to do the same as we were and others were taken to a private area where they checked the cats manually (we flew from Terminal 1 and were told this is available from Terminal 1). It seems Saudia should have provided someone to help us with the process through airport security and taking us to the right place where the private checking area is. However, I feel the staff at Dubai airport should have guided us also in this situation. Ultimately, why as a customer am I paying over 1000 AED to Saudia if they don't provide any assistance for people travelling with pets in the cabin?
The plane journey, how were the pets?
The journey itself was fine, both cats were settled. I had given them before we reached airport security some natural calming pet supplements. I petted them a little during the flight to make sure they were relaxed and both seemed happy to have the familiar smell of their owner. They were both more than content to stay in their carriers and away from all the strange people. In fact, after security, they pretty put themselves back in their carriers!
In terms of nature's call, both held their bladders for the entire journey. No accidents or messes to clear up. By the time we left home and to the time they arrived in their new home was around 12 hours. They were in the carriers for this length od time due to flight delays.
Landing in Saudi and the cats settling in post-flight
It took us a little while longer to go through customs as they inspected the paperwork but other than that, the whole process was pretty normal. We landed in Jeddah and they seemed quite relaxed. I can't say the process would be like this for everyone. Riyadh seems to have a different process according to the pet transport companies I spoke to.
Once at home, my one cat was off her food in the evening and a little stressed out. She did vomit after (TMI?) but by the second day she was back to her usual self. My other cat was fine but seemed to be peeing more frequently after the flight. I bought an array of wet foods and also bought some cat yoghurts in order to get their fluid intake up after the flight as I know the cats were probably dehydrated. Cats don't really feel thirsty like we do so it's good to try and give them more wet food in order to increase their water intake after the journey. Along with making sure they have access to fresh clean water.
Do I recommend taking pets in the cabin?
Although as pet owners we like having our pets with us, I must admit I think cargo might have been easier on them due to being fewer people and not having the ordeal of security. Though of course being alone for them in a strange environment is also scary. So it's difficult to know which is better for the happiness of your pets.
One downside of cargo can be that getting them the other side is more complicated and it definitely helps to know someone on the other side who can help with clearance. This is where pet relocation companies can be so useful and do their best to make sure there aren't any delays.
We did at first consider to use a pet relocation company. I even got a few quotes but most companies we spoke to didn't have a contact at Jeddah airport only Riyadh. One company suggested to fly the cats to Riyadh and then drive them to Makkah. They quoted a huge sum for this. So it is definitely a lot cheaper if you choose to do it yourself than most relocation services.
So there you have it. All the information I learnt from flying my pets in the airline cabin. Only once I got to the car with my cats did I feel like I could relax. I've honestly never been so relieved to get through a journey. The whole process felt a little haphazard. I really wasn't sure whether everything was okay with the paperwork, particularly the Saudi side. The journey itself is super stressful, nevermind the fact you're moving all your stuff to another country. So I truly hope this article at least helps take away some of the stress for you.
If you have the extra money then definitely having a pet relocation company to take all that stress away from you is a huge benefit! Moving your entire life is stressful enough! However, I would like to say. Once you manage to do it for the first time. It's actually a whole lot easier to do it again. As they say, the first time is always the hardest! So I honestly wouldn't mind trying to fly with the cats again. I hope the above information helps you and I've tried to include as much information as possible. If you think there's anything I've missed off, please leave a comment below and add the extra information!
*Please note in this article are affiliate links, I receive a small referral fee when you buy products. Buying through these don't cost you anything extra but they do help support my blog!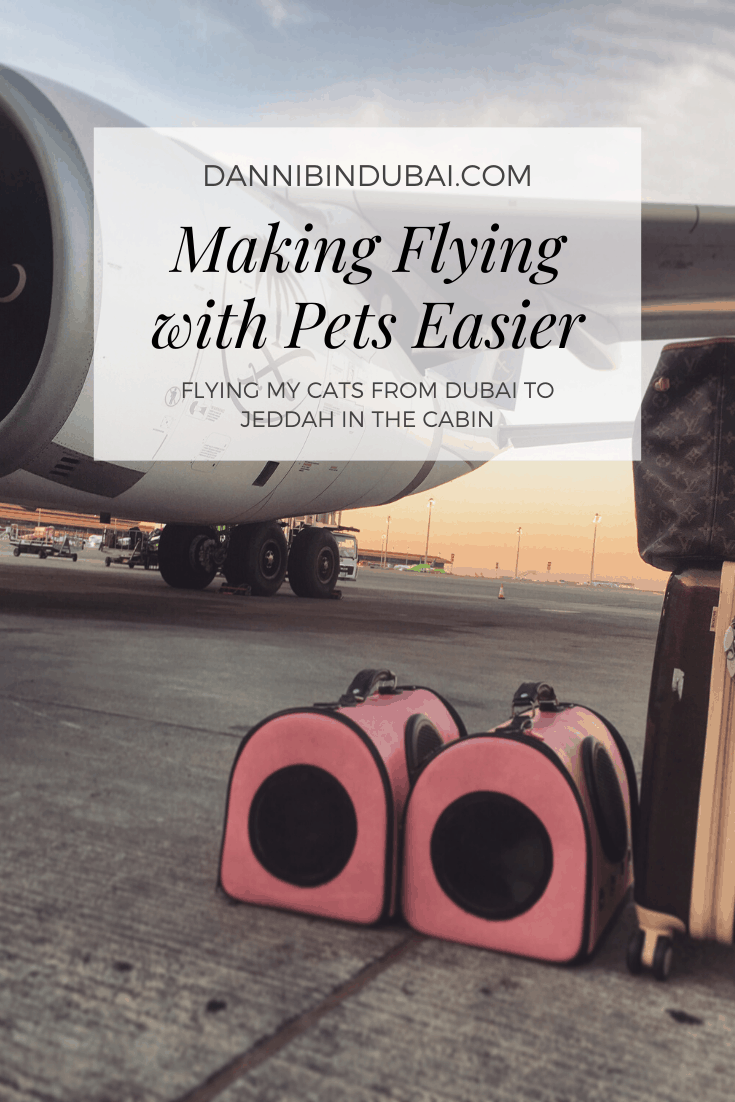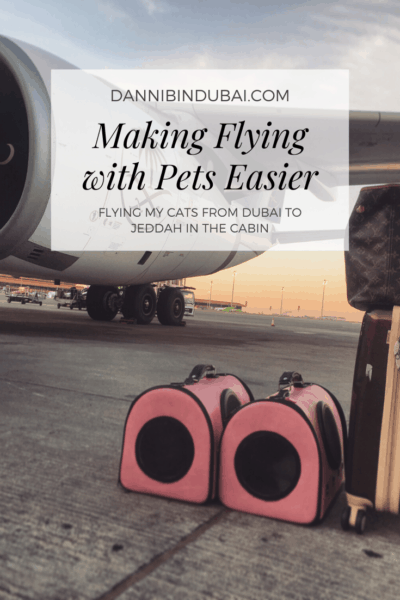 Enjoyed this article? Give it a share!