---
ABOUT DANNI B from Danni in The Desert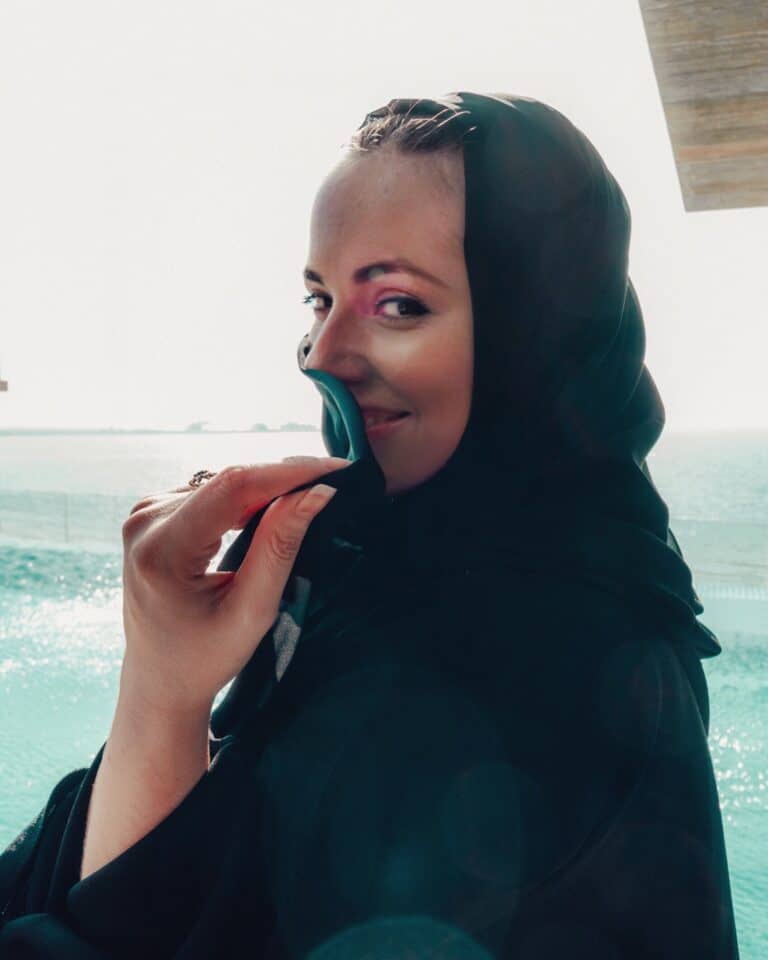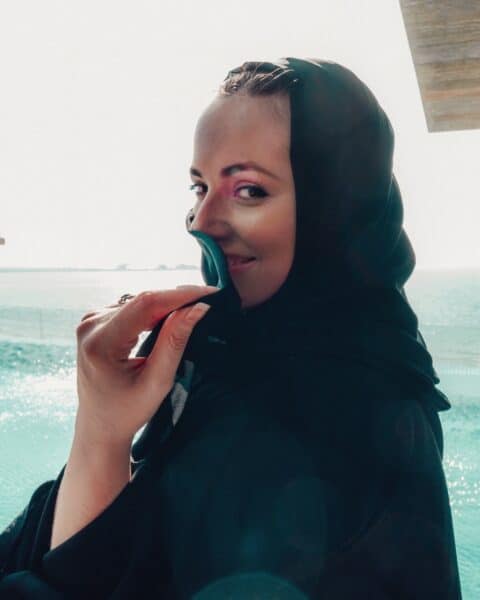 "After living in Dubai and the Gulf for nearly a decade, I realised how most of the world misunderstood Dubai, the Middle East and Muslims! I wanted to create a website and blog that helped change those perceptions."

Danni in the Desert
When I first moved to Dubai and travelled to the Middle East, I was shocked to see how many people had so many misconceptions about this vibrant city. False beliefs about Dubai were all over social media and newspaper articles, and I knew I had to do something to set the record straight.
I would see people thinking you can't drink or that women weren't treated well or that it was just a desert with no culture.
On top of this, the depiction of Muslims in the media was awful and nearly all were depicted as evil guys or terrorists!

MY FIRST TIME IN DUBAI
I moved to Dubai in the autumn of 2013. I made a life-changing decision only a few months earlier when I left my job in London to teach English in Japan, but it wasn't turning out how I'd hoped. Thankfully, a friend living in Dubai suggested that Dubai might solve my problems. The next thing I knew, I was packing my bags for Dubai, after they'd helped me land a job, and jumping on a place.
As the plane started to descend into Dubai, for the very first time I saw the Burj Khalifa sparkling in the sunlight. The sandy desert blowing across the new landscape stretched out before me. The surge of excitement of being in a new city tingled through my body and I felt the anticipation of exploring somewhere new. As the plane soared towards the airport and the horizon grew closer.
I picked up my suitcase and hopped into a taxi, eyes wide with awe as we sped by towering skyscrapers. They stood taller than any I'd ever seen, illuminated in stunning hues of blue, pink and orange by the dusk of sunset. I'll never forget this first journey through Dubai.
During my initial months in Dubai, I was in a constant state of wonderment. I enjoyed everything about Dubai and quickly blew through my savings wanting experience everything the city had to offer (which is easy to do in Dubai)! From dune bashing, to lounging in five-star hotels, I indulged in every opportunity.
Although it might not have been great for my bank account, it proved beneficial when it came to giving recommendations. As more and more friends came to visit Dubai and learn about this magical city. All of them would ask, "Hey Danni, what's the best place to eat in Dubai? Where should we stay in Dubai? When can I get the best cocktails in Dubai?" or "What should I do for my layover in Dubai?"
After repeating the same answers over and over I realised, hey why don't I start a blog about Dubai? So I can help more people than just my friends. Plus it would save me repeating myself all the time too!
Eventually, even friends that lived here would say, "Hey Danni, you always know the best places to go. Where should we go for the best buffet this weekend?" So thus, after a little bit of website building and digital know-how, Danni B in Dubai was born!
DANNI B IN DUBAI WAS LAUNCHED
Since launching my website in 2016, I've been offering insider information about Dubai as a resident and helping countless people. Giving inside knowledge and first-hand.
Acquiring accurate information in Dubai can be challenging, often requiring insider knowledge. Sadly, I frequently see many inaccurate blog posts from people who do not live in Dubai and sometimes I wonder if they've even visited! Don't even get me started on the dress code for Dubai! If I read one more article telling you, you need to dress modestly which is not true at all… anyways!
Discover everything you need to know about travelling to Dubai and living in this exquisite city. Get insider tips on neighbouring countries worth exploring, delve into the rich Khaleeji culture (Khaleeji means from the Arabian Gulf), and make the most of your Middle East travel. Whether you're planning a visit or considering moving to Dubai, let me guide you on this exciting adventure!
I continue to dispel the many myths about Dubai and other Muslim countries. To give you the truth about what it's like to live and travel in the Middle East.
So if you're wondering if Dubai is safe for women or whether the Middle East is hostile to foreigners? Make sure to stick around and give the Danni B in Dubai blog a read! I've had amazing experiences over the last decade and I'd love to share them with you!
DANNI B IN DUBAI EVOLVED INTO
DANNI IN THE DESERT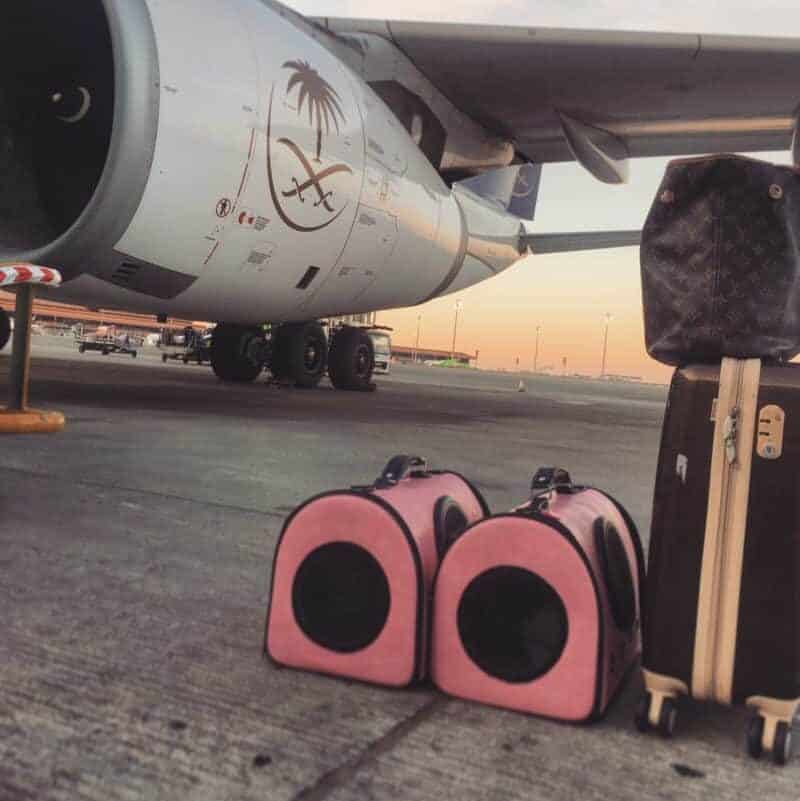 Although I grew up in a multicultural city in England, I had never had the chance to have a meaningful conversation with a Muslim. Gradually, I started learning about the culture and the people, and I fell in love with the Gulf. Now, the thought of living outside the Arabian Gulf never even crosses my mind.
In 2018, I made an even bigger change to my life by becoming Muslim. You can read more about my conversion story here!
Although many people might not understand why a Western woman would convert to Islam, for me, it brought a newfound sense of peace and understanding of the world.
Then in 2019, Allah brought my Saudi Arabian husband into my life and now I happily split my time between Dubai and Riyadh. When I married my husband, he not only became my partner for life, but he also allowed me to gain rare insight into Khaleeji culture. Additionally knowing several women with Emirati spouses, I realised that I could share this traditionally closed culture through my blog, bringing it to wider audiences.
So regardless of whether you're curious about the genuine culture of Dubai or just want to plan an awesome holiday in this desert city. I've got you covered with all the useful resources you need and we're always adding more!
Creating guides and useful resources for those who are curious about Dubai and the Middle East or planning to travel within the region or even move here! Here at Danni in The Desert you'll find lots of resources to help you.
WANT MORE?
Check out my Instagram, where I share bits of my everyday life and what's going on in Dubai or Riyadh along with showing the culture. If you like the content here, give my Facebook Page a like and here you can see different posts from the blog I share. TikTok is where I just goof around and make jokes about Khaleeji culture and life in Dubai.
If you're wanting to work together or have a business which you think would suit my audience, then you can also contact me at [email protected].
We do accept blog posts from other bloggers, so feel free to send an e-mail and add what article ideas you have.
I always love to get feedback, so feel free to comment on my posts to tell me what you think or what you'd like to see more of!