If you've never been to Oman before, you may be wondering in Oman is safe? Is it safe as a tourist to visit? What about a solo female traveller? As someone who has lived in Dubai for many years, I've visited Oman on numerous occasions. In this article, we'll explore how safe Oman is and what makes Oman such a safe destination, what precautions to take when traveling there, and why you should consider visiting this stunning country!
Oman is a less popular tourist destination than UAE and has really beautiful nature. It has a small local population compared to the size of the country, meaning you can explore many places without a crowd. It really is a beautiful country that should be on your bucket list and if you're living in Dubai, there really isn't any excuse not to visit with it being right next door!
Is Oman safe?
Absolutely! In fact, the United Nations' Global Peace Index ranks Oman as one of the most peaceful countries in the Middle East. The crime rate is incredibly low, and you will always be greeted with a warm welcome from locals. Thanks to its unique location – perched between the Arabian Gulf and Indian Ocean – Oman has maintained a strong trade relationship with its neighbors, making the country an attractive destination for tourists.
Is Oman safe for women?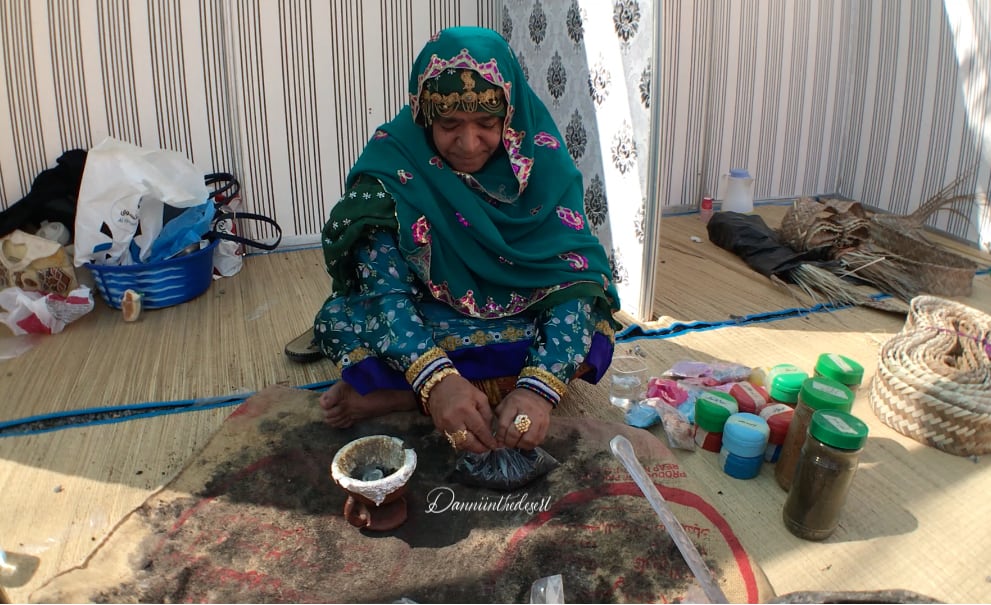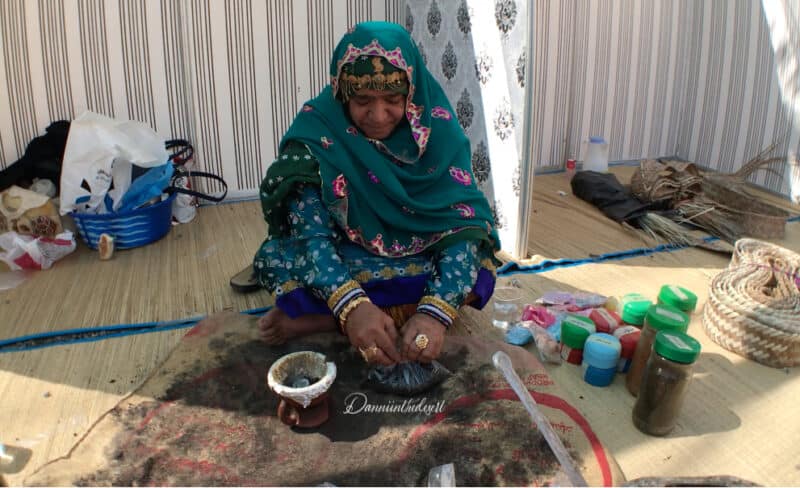 Yes, Oman is one of the safest countries in the Middle East for women. This is largely due to its strict laws against sexual harassment, which are strictly enforced and Omani men are extremely respectful towards women. Women should still take precautions when traveling alone – such as avoiding remote areas at night and carrying identification documents with them – but they'll likely find that they're treated with the utmost respect in Oman.
I've had men offer me free lifts, give me biscuits and water at the bus stop. A taxi driver who refused to allow me to pay him. All were Omani nationals. I've done this all as a female solo traveller and not once did I ever feel unsafe. Omani's truly are a lovely and hospitable people.
Is Oman safe for camping?
Yes, camping in Oman is perfectly safe and a great way to explore the country. Camping is also hugely popular with Omanis. It's best to stick to campsites that are officially registered with the Ministry of Tourism. These sites will be secure and provide all the necessary facilities you'll need for an enjoyable vacation.
You can also find unique camp sites in the mountains and across Oman who will provide everything you need. Just remember to pick up some fire wood before you head up into the mountains. As it does get cold on the night time! They will usually provide a small heater inside the tent but it's a really nice experience to have a wood fire outside of the tent.
If you plan to explore Jabal Al Akhdar, you will need a 4 x 4 for the steep inclines and authorities will check your vehicle before letting you pass.
Precautions to Take When Traveling in Oman
As with any destination, it's always important to take certain precautions when traveling. Here are a few tips on what to keep in mind when visiting Oman:
Dress modestly – This is especially true if you are a woman, as Oman is a predominantly Muslim country and women should cover their arms and legs. Most women you will see are wearing abayas.
Respect local customs – it's important to show respect when communicating with locals by not discussing sensitive topics or criticising the Royal Family.
Alcohol is permitted in select locations but be aware of being drunk in public or driving after a drink – Most Gulf countries have strict laws on these matters.
Don't swear or make obscene gestures in public – Public decency is something very important across the gulf and can land you in trouble if you lose your temper in a moment of road rage.
Be mindful with photography – Taking photos of people, especially women without their permission is not allowed and government buildings should also not be photographed.
Do not fly drones – Only those with permits are able to fly drones and can land you in jail for flying one unauthorised.
Stay away from drugs – drug possession is strictly prohibited in Oman and punishable by law.
Other tips for travelling in Oman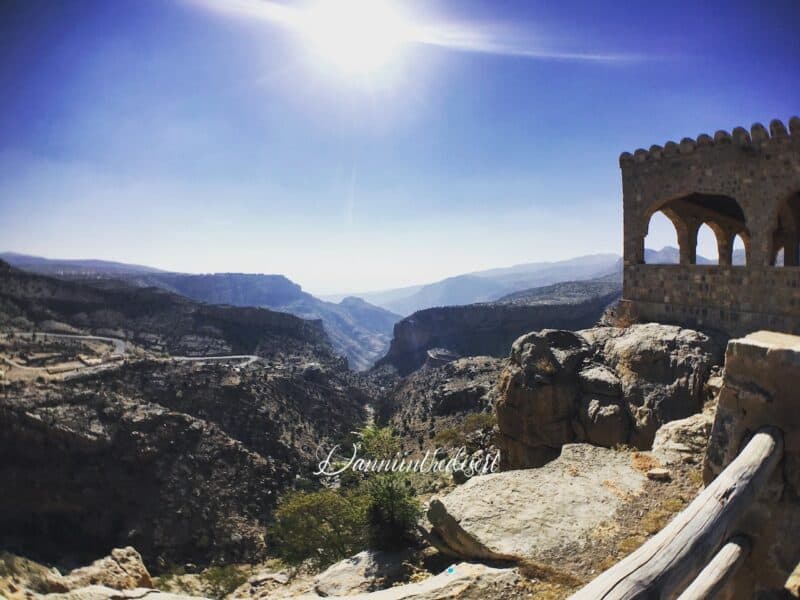 Rent a car – Even if you only stay in Muscat, the city is spread out and taxis especially later at night aren't always available. Public transport such as buses can also be patchy. Also Nizwa and other really cool places to see are a couple of hours drive away. So to really do Oman justice you'll definitely need transport. The driving style is pretty aggressive too, so good luck! But if you're used to driving in Dubai, you'll be fine!
Take cash with you – Oman is very much a cash based society, you may to go to supermarkets and be told the card machine isn't working. Other places don't accept card. So make sure to take some Omani currency with you. I like to change mine either at Dubai Airport before you go through security or at Dubai Mall, as they offer competitive rates.
Wifi is unreliable – It's a little bit hit and miss on whether there's wifi and if it works. Even in hotels, the connections can be slow and unreliable. It's better than some countries I've been to but if you go into the desert and other more remote locations, you'll probably have to go without your phone signal and wifi. You can easily buy Omani sim card if you plan to be there for a longer time but then in the desert and mountains you won't be able to get phone signal either.
Spend at least a week – To really see what Oman has to offer, you'll need at least two weeks to drive out of Muscat and tour the different parts of the country. There's turtle sanctuaries, wadi's and historic towns all within a couple of hours driving from Muscat which can be done in a week. Muscat's main sights take 2 to 3 days.
Alcohol can be bought in via Muscat Airport – The majority of hotels are dry. You can bring alcohol through Muscat Airport but it's not allowed via land crossings if you plan to drive. Non-muslims over the age of 21 are allowed up to 2 litres or 24 cans according to Oman Airports website.
Don't be afraid to speak to locals – Omanis are very friendly people and will definitely help you out if you ask. They are truly proud of their country and will try their best to make you have a good experience of Oman. So whether you're lost or just want some information, ask away! Just be warned you may end up having coffee or even a meal in their house.
Enjoy a meal at a tea house – You'll see these dotted through out Oman with Coffee or Tea written in big letters in English. You'll see lots of Omanis pulling up, bibbing their car horn and men with trays running out with small paper cups. Not only is Karak (spiced tea) an amazing tasty drink but it's also super cheap. You'll be able to get two cups of tea, two portions of Omani bread and two bottles of water for around 1 OMR ($2.60 USD).
Make sure to visit a wadi – Oman definitely has some of the best natural places for swimming, with it's beautiful sink holes and wadi's. If you don't go swimming in Oman, you're definitely missing out!
If you don't drive, take a tour:
Useful Information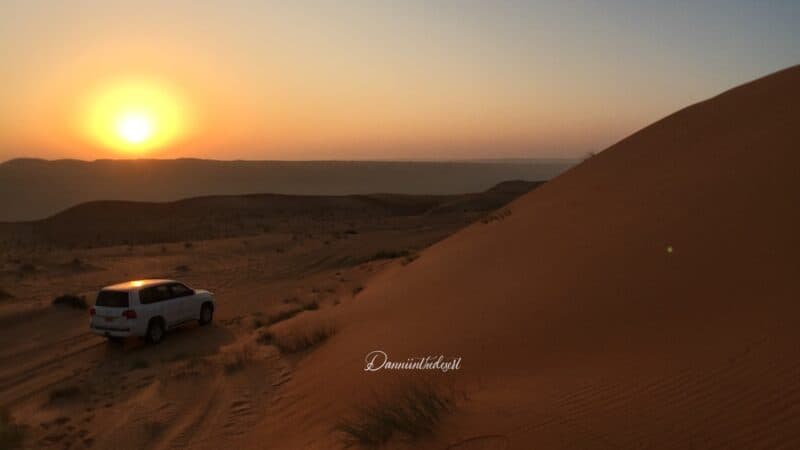 Currency
The currency of Oman is the Omani Rial (OMR). The Omani Rial is tied to USD, meaning 1 OMR is $2.60 US dollars.
Time Zone
The time zone is UTC+04:00 and they do not practice daylight savings so you'll find this difference will change between summer and winter by 1 hour.
Weather
Oman generally has a dry hot climate. In the summer months, temperatures can reach up to 45 degrees celsius and in the winter months could still be around 20 -25 degrees Celsius. It's best to pack light clothing for the summer and something warm such as a jacket or sweater for nights in the desert or mountains.
The best time to visit is in winter, early spring and late autumn. My personal favourite months are October/November and March. Although some of my friends have said they prefer December and January and find October/March too hot still but I enjoy weather in the low 30s. The great thing about Oman is you can drive up into the mountains to escape the heat where it's typically 10 degrees cooler.
If you do want to visit Oman in the summer, Salalah can be a great option instead. As it's monsoon season so you can enjoy the cool effects of the rain. It's popular over the summer for this reason.
Visa Requirements
Over 100 nationalities can now get a tourist visa on arrival for stays up to 14 days free of charge and you can pay for longer if you choose. You will need to have your return ticket, accommodation and funds ready before arriving in Oman.
You can check your visa eligibility via the official Oman government portal
Airports
The main airport in Oman is Muscat International Airport (MCT) located 15km from the capital city of Muscat. There are also several smaller domestic airports scattered around the country. Salalah is another popular smaller International airport as the area is very unique with lots of greenery.
Health and Safety
The number for Emergency Services is 999, like the United Kingdom.This is the number for police, fire and ambulance services.
Culture
Oman is a Muslim country with Islamic values, this means technically unmarried couples are not allowed to stay together. However it is extremely rare for anyone to be asked if they are married. Homosexuality and crossdressing is also illegal.
If you've been to Dubai, you may be used to wearing strappy tops and shorts in public. In Oman, I would advise wearing full-length trousers or skirts and at least semi-long sleeve top. It's even worth investing in an abaya since most places I visited, I didn't see anyone without full-length trousers on. When I wore a dress with a long sleeve light jacket I did feel stared at despite it only showing my calves. It's unlikely anyone would say anything but personally, you'll feel a lot more comfortable covered.
---
Before you go, check out some of my other helpful articles:
Travelling to Oman via bus from Dubai
Doing a Dubai visa run and which route to take
Explore the beautiful lakes of Dubai
What is Dubai like for women? Is it safe?
---
Oman is an incredibly safe and peaceful country in the Middle East. Despite its location, it has remained largely unaffected by the political turmoil that has engulfed much of the region. It is a welcoming destination for travelers, offering stunning landscapes, fascinating culture and friendly locals. With the right precautions and respect for local customs, you can enjoy your trip to this beautiful country without any worries.
---
*This article contains affiliate links, as an Amazon Associate and a member of other affiliate programs, I may earn a commission on purchases. Clicking the link doesn't cost you anything extra but it does help me to keep writing these awesome articles for you!
Enjoyed this article? Give it a share!