Looking to visit Dubai? Check out these articles that help cover some of that basics about Dubai and the UAE below:
Dubai travel restrictions
Dubai has been one of the most open countries through out the Covid pandemic. They had an initial short lockdown during the early stages however quickly re-opened to tourists before many other countries.
In order to visit Dubai, they do still have some restrictions in place. This includes either showing proof of vaccination, showing proof of recovery from Covid within the last month or a PCR test taken 48 hours before boarding your flight to Dubai. To be classed as fully vaccinated, you must have received two doses of one of the approved vaccines.
If you have a medical exemption from the vaccine, you will still be required to present a PCR.
Masks are also still required to be worn indoors.
You can find more information here and keep up to date with any changes via the official Emirates website:
Emirates Entry Guidance for Covid 19
Dubai tourist entry requirements
In addition to the above Covid requirements. Dubai also has the following entry requirements according to immigration to enter as a tourist:
Valid health or travel insurace that includes coverage for Covid 19
Return flight
Passport with a minimum validity of 6 months
How much does a Dubai tourist visa cost?
For many countries, Dubai offers a free on arrival tourist visa. These are valid between 30 to 180 days, depending on the country you are coming from. Some countries such as India, Pakistan and Philippines require a pre-arranged visa that costs from $10 USD up to $460 USD for a long term multiple entry visa.
For the full list of eligible countries, Emirates has the best information in a very easy format
Can I drink alcohol in Dubai?
Yes, there are almost no restrictions on tourists for drinking alcohol in Dubai. You can enjoy a drink at many locations across Dubai including hotels, bars, clubs, restaurants and in your hotel room. The only place not allowed is public spaces such as parks, outdoors etc It must be a licensed venue, hotel or private home.
For more information on all the rules and regulations in regarding to drinking in Dubai, make sure to read my helpful full guide here, "The 101 of drinking alcohol in Dubai"
Is it compulsory to wear hijab in Dubai?
There is no need to wear hijab in Dubai and in fact Dubai has never had any rules that visitors should wear hjiab. There is only one place where a hijab is needed and that's if you decide to visit a mosque like Sheikh Zayed Grand mosque in Abu Dhabi.
For more information on what to wear in Dubai and where it's appropriate to where certain outsides, make sure to check out my full article here "The Dubai Tourist Dress Code"
Who we recommend to use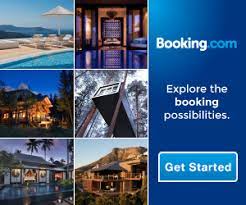 When booking your hotel accommodation, Booking.com has a wide arrange of different types of accommodation and make using their website very easy
I particularly like to arrange their hotels available by "Best Reviewed and Lowest Price" so I can find the best hotels in terms of value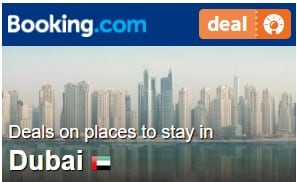 For tours and excursions, we highly recommend to use Get Your Guide.
This is for a few different reasons:
They have good customer service & are easy to book
The offer a generous cancellation policy, allowing you to cancel up to 24 hours in advance without incurring a fee
They have a wide range of amazing tours, activities and excursions available
They are usually the best priced in Dubai compared to competitors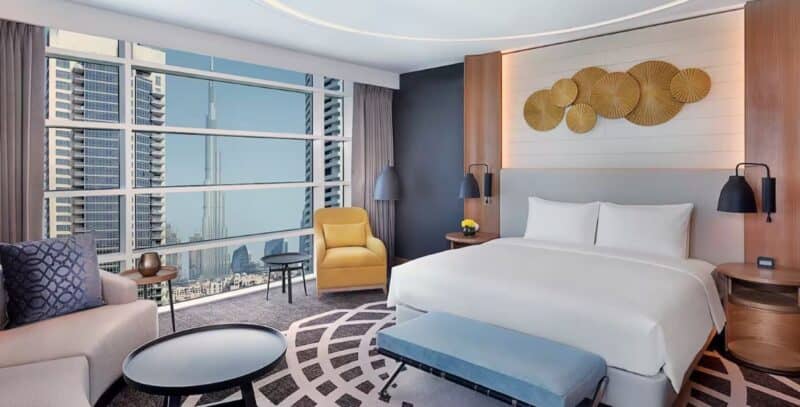 Hilton has a good range of hotels for the majority of budgets and many hotels available internationally. Even their more affordable hotels have a luxury feel to them plus you get a free cookie when you check in for being a Hilton member! Yay!
There are a few advantages to booking direct through their program:
You earn points which are redeemable on future bookings.
They guarantee the best rate when you book direct.
For reward bookings you get the 5th free when you book 4 consequtive nights
You can earn Silver, Gold, or Diamon status the more nights you stay which gets free things like late check out and free breakfast

We're constantly updating and adding more information about visiting Dubai, the best places to go, restaurants, general information and more! So make sure to bookmark this page and keep checking back for updates! I hope you have an amazing time in Dubai and enjoy all the many things Dubai has to offer