Are you considering a move to Dubai or curious about what life in Dubai is like for those who do? As one of the most vibrant cities in the world, Dubai offers exciting opportunities for those looking to experience something new and different. But before you make that big move, it's important that you understand what life is truly like in this incredible city from someone who has lived there for nearly 10 years. With my expertise as a long-time resident of this city, I'll help guide you through everything you should know before taking the plunge into life abroad.
Pros of life in Dubai:
1. Incredibly safe
Dubai is one of the safest cities in the world and has an incredibly low crime rate. This is one of the most popular reasons given by those living in Dubai and is also one of my biggest reasons for living in Dubai. Once you get used to the safety, such as being able to leave your handbag and phone on the table while going to pay for something at the counter in a cafe without fear of anything being stolen or being able to walk as a woman on your own even if it's the early hours of the morning. It's very difficult to get used to living somewhere else again where you need to be a lot more careful and aware.
2. No income tax
Tax-free salaries are one of the big draws of living in Dubai and make it very attractive to expats. This means that you get to keep 100% of your salary! A huge bonus for most people, especially those from Europe and America where taxes can take up a large chunk of their earnings. While there is an inflation rate to consider, some taxes, fees and the cost of living is high in Dubai, this tax-free salary can help cover those costs.
3. High standard of living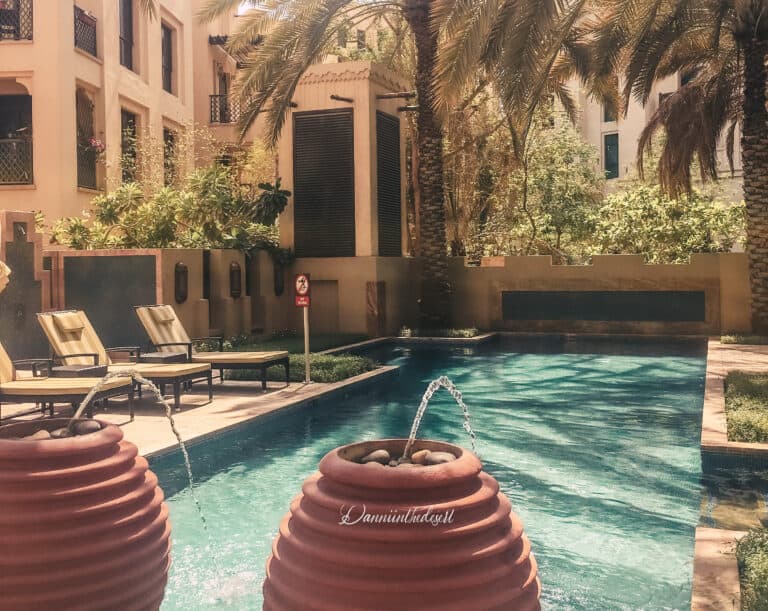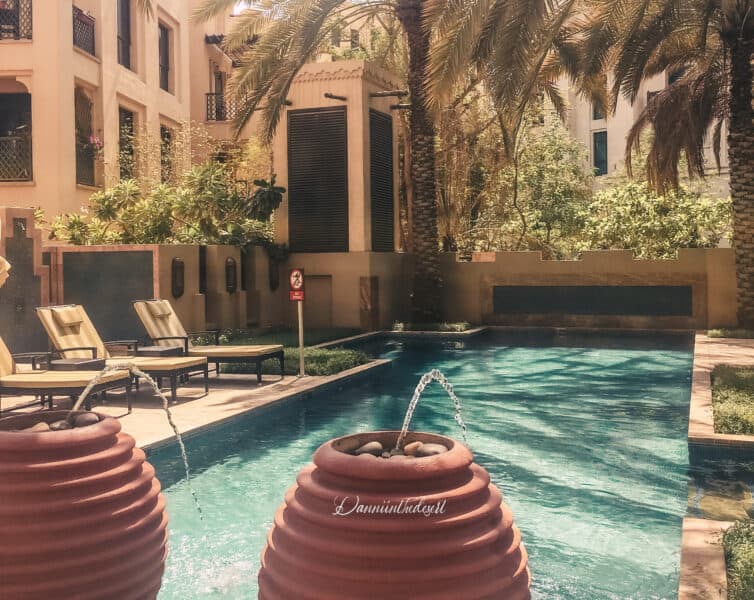 Dubai is an incredibly modern city with a high standard of living. It's very common for expats to have maids, nannies and drivers. The vast majority of buildings are spacious and modern, along with many buildings having free gyms and swimming pools for residents.
Of course, safety also ties into the high standard of living plus the overall access to health care, housing, education and so forth. With amenities like top-notch schools, world-class healthcare, access to reliable public transportation and more, the quality of life in Dubai can be very enjoyable for those who come from other countries to work here.
Although Dubai doesn't have social care or benefits for those who aren't Emirati citizens, Dubai has recently created a new type of insurance that will cover employees if they lose their jobs.
4. Good job opportunities
As one of the top financial hubs in the world, job opportunities are abound for expats. From finance to marketing, engineering and construction, there are many sectors available in Dubai. The good news is that you don't necessarily need a degree or professional qualifications to get a job in Dubai as most employers are willing to look past this if you have the right experience and attitude.
Though certain visas do require a university degree, especially managerial roles, so if you have a degree it will be easier for your visa process and offers more protection.
Many multinational companies have offices in Dubai, there are plenty of opportunities to work for an international organisation or transfer if you already work for a large organisation.
5. Good education
Dubai offers excellent educational opportunities for expats, with a wide range of international schools catering to different educational boards. These schools offer the same standard of education as their home country counterparts which is great for those who want to continue their child's education without disruption or having to start from scratch in a new school system.
It's not possible to attend public schools in Dubai except for Emirati citizens. So although education is good, the prices are high which we'll go into more below.
6. Fast-paced lifestyle with plenty to do
Dubai is a vibrant city with plenty to do and see. From the world's tallest building, luxurious shopping malls, stunning beaches and iconic buildings like Burj Al Arab to the traditional souks and spice markets, there are unique experiences to be had at every turn.
The nightlife in Dubai is also bustling with an array of bars and clubs to choose from. For those looking for a more cultural experience, there are plenty of museums and galleries to explore plus the iconic desert safaris which provide an exciting excursion away from the hustle and bustle of city life.
Dubai is also home to some amazing events and festivals throughout the year such as Art Dubai, Dubai Design Week and a host of other cultural events. With so much going on in the city, it's easy to keep yourself entertained.
7. Culturally diverse with many expats
Dubai is a culturally diverse city with expats from all around the world. In this melting pot of cultures, you'll find people of different nationalities, religions and backgrounds living and working harmoniously together.
This also means that pretty much every food you can imagine is available here, it's easy to get products from your home country typically in the supermarket and you'll usually be able to make friends with your fellow countrymen if you so desire.
8. Luxury is more accessible
Dubai is a city of luxury and the skyline is dotted with stunning skyscrapers, iconic attractions and one-of-a-kind experiences. The city offers affordable luxury to many and this comes in various forms.
Whether it's hiring a yacht on the weekend, using the hotel valet, enjoying fine dining meals, getting free drinks as a lady in luxury venues, monthly beach club memberships and more! Due to a large number of competing luxury businesses and that some companies will still subsidise certain costs or offer discounts to large organisations. For example, Emirates Crew get discounts at nearly every business. You really can improve your lifestyle for less than it would cost elsewhere.
9. Modern infrastructure
Dubai has modern infrastructure and is constantly investing in new technology to improve the city. Plenty of app-based services are available and the country works hard on fast turnarounds for paperwork and processes. Considering Dubai and the UAE are such a new city and country compared with others, they really are leading the way in this regard.
10. Vast public transport network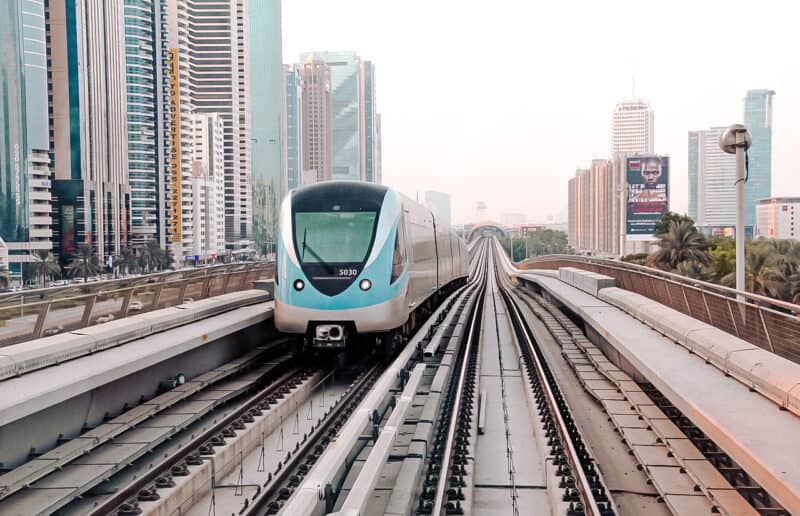 Dubai has a vast public transport network, making it easy to get around the city. From buses and boats to metro trains and trams, there is no shortage of ways to get from Dubai to Abu Dhabi which makes navigating even out of the city a breeze.
The Metro is especially efficient and reliable with reasonable fares so you can avoid traffic completely if needed. You'll also find ride-hailing services such as Careem and Uber where you can even book government RTA taxis via the Careem app.
11. Expat friendly legal systems
There are many ways in which Dubai has made legal systems that are friendly for expats to set up companies or register their will for Western laws to apply rather than Sharia. Dubai International Financial Center (DIFC) is the hub for international companies and is recognised as an international court.
Dubai Free Zones also offer attractive rates for businesses and companies with up to 100% foreign ownership along with designated foreign property ownership areas. This makes it easier for expats to set up business ventures or invest in real estate.
12. Easy visa systems
The visa system in the UAE is relatively straightforward and doesn't require too much effort from expats who are looking to move. There's a multitude of visas available and several different ways you can get yourself set up as a resident in the UAE depending on which would be best for your needs.
Popular options include the Remote Working Visa, Freelance Visa, Investor Visa or setting up a free zone company. There is also now the new Golden Visa which offers skilled professionals the option for a 10 year visa.
13. Good weather for most of the year
Dubai has a desert climate with hot summers and mild winters which makes it an ideal place to live if you love sunshine and warm weather! While temperatures can reach extreme highs during summer months, most buildings in Dubai are air-conditioned to help beat the heat.
The winter months also offer plenty of opportunities for outdoor activities such as beach trips, desert safaris and more. Rainfall is quite rare but does occur from time to time.
14. Highly convenient lifestyle
Nearly everything can be delivered in Dubai and the highly convenient lifestyle is another one that is difficult to leave behind when you leave Dubai. Many companies offer same-day delivery or next-day delivery.
Nearly every place you visit has free valet parking, a plethora of dry cleaners who will pick up and drop off your laundry to your home, the majority of restaurants offer table service, many services have an app, you can easily book a cleaner to come for an affordable price, you can get your car's fuel filled up at the office or home and many buildings have security who'll take packages for you. The list is endless!
15. Huge travel hub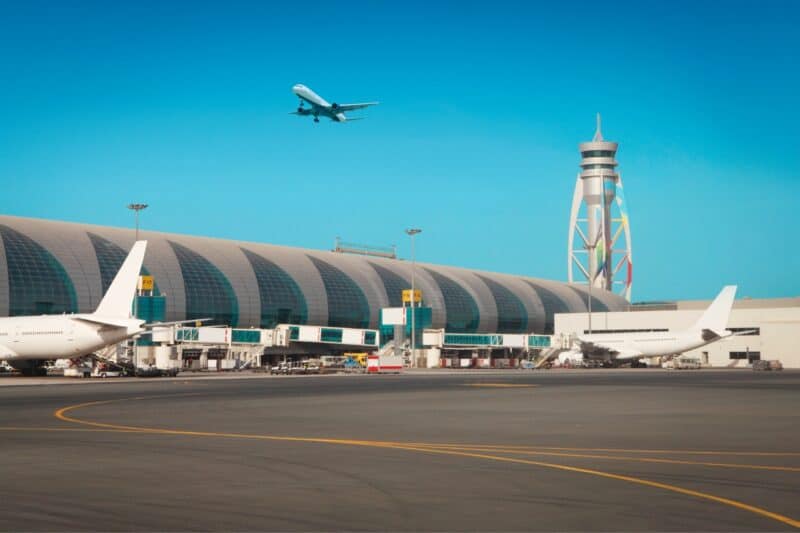 Dubai Airport has been named one of the world's busiest airports and with so many direct flights to global destinations, it makes travelling very convenient. The airport also offers amazing shopping and dining options as well as an array of entertainment options for travellers. So it really is an amazing airport to have.
The city itself is strategically located on the Persian Gulf making weekend getaways easy to access whether you're looking to explore the other emirates in the UAE or visit neighbouring countries like Oman and Bahrain. If you're someone who enjoys travelling, Dubai is a great option.
On top of this, its strategic location means that most people aren't too far away from their home country.
16. A shopping metropolis
Dubai is known as a shopper's paradise and with so many malls, boutiques and designer stores you'll never be short of places to shop in Dubai. You can find pretty much every brand you desire, from high end designers to the latest fashion trends. Most prominent brands are all under one roof.
It's yet another one where once you get used to the level of mall that is available in Dubai, you'll never be wowed by the mall in your home town again. Dubai Mall can take a few days if you want to visit every shop and attraction.
17. English is widely spoken
English is widely spoken in Dubai and it's one of the official languages used in business, education and everyday life. This means that expats can settle into their new home with ease with no need to learn a new language.
18. Freedom of religion & tolerance
Dubai is renowned for being a very tolerant city where religions and cultures are respected. The majority of the population is Muslim but you will find places of worship for all religions in the UAE, making it a great place to live for people from different backgrounds.
Cons:
19. Expensive housing
Dubai used to be pretty reasonable compared to many major cities however in recent years, rental rates have really increased in Dubai. In 2022, a nearly 30% increase was reported with some real estate agents reporting even higher increases. There had already been an 20% increase in 2021 and currently prices do not seems to be showing a rate of slowing down for both sales and rentals.
Technically you do get a housing allowance as part of your job salary but it's become pretty common in recent years that the housing salary is calculated in such a way that you're earning a typical salary for the role rather than the housing allowance being extra.
For instance for my role in Marketing, my salary with my housing allowance was roughly the same salary I would have got in London for a similar role without a housing allowance. This is even with marketing being a very in demand
20. High cost of living
The cost of living in Dubai is high, particularly for expats. Although there are plenty of well-paid jobs available, you will need to put aside a good portion of your salary just to cover the basics. Fuel price increases and the rent increases above have made an already expensive city more expensive.
Though compared to the increases being seen in Europe and North America, Dubai is certainly not as expensive as it used to be compared to other countries and you are getting a higher quality of life for the increased price.
Inflation on everyday items hasn't been as high in the region as a whole compared to Europe and North America. Also, the opening of value supermarkets such as VIVA, which previously hadn't existed in Dubai, has allowed for more competitiveness in the grocery market.
Another factor is that most services only have one or at most two providers for things like electricity, water, phone and internet. So the lack of competition means prices are pretty high for these services compared with other countries.
21. Citizenship is extremely rare to get
Unfortunately, it's almost impossible for expats to become a citizen of the UAE. Even if you have been living in Dubai for many years with your family chances are still very slim that you will be granted citizenship.
One of the only ways to gain citizenship is via marriage to an Emirati man and they must meet certain requirements.
This can make settling into a long-term life in Dubai more difficult as you won't have the same rights as citizens and may not be able to access certain services or benefits such as free education, housing and healthcare if things go wrong. It can also make retiring more difficult for those who may want to stay in Dubai.
22. Expensive schooling
Schooling in Dubai is also very expensive and can cost from 2000 AED to a whopping 114,000 AED per year. Historically, companies used to cover school fees for families moving to the region and this is potentially why prices became so high in Dubai. However, now it's rare for a job role to cover schooling but there are still some companies that will cover 50% of the school fees.
Schooling is definitely something you'll need to factor in terms of the cost of living and how it may compare to other countries if you plan to move your family to Dubai.
23. Extremely hot summers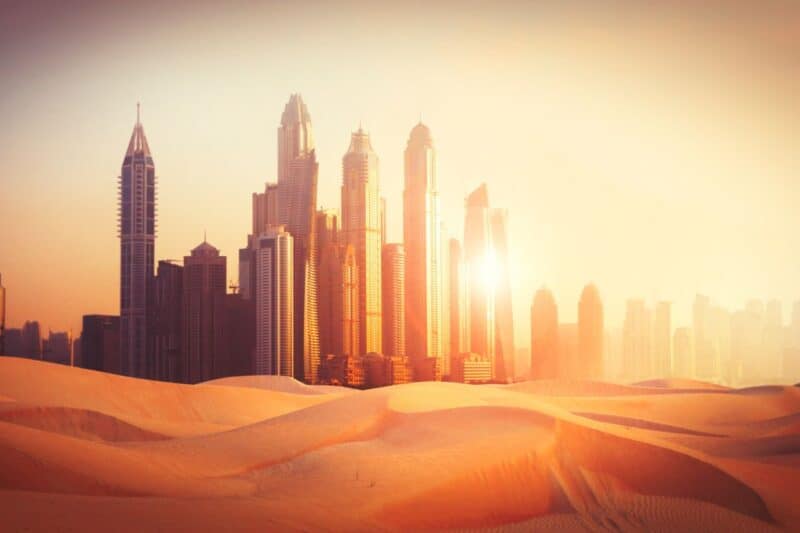 Dubai summers can get extremely hot, with temperatures regularly reaching close to 40 degrees but with the humidity, it can feel closer to 50 degrees. This heat can be unbearable for some, so if you are looking to move to Dubai make sure to bear this in mind.
Nearly everywhere has air conditioning and there are still activities to be found in the summer but if you're used to being outdoors, it can make the summer difficult. Also keeping kids entertained during this time of year can be expensive too.
24. Different laws to back home
Dubai still is a very safe city and life is great as long as you are not breaking the law. One thing to be aware of is that protests and controversial public speeches are prohibited in the UAE and there can be serious consequences for speaking out against the government or culture in any way. This is something to bear in mind if you're interested in activism.
This isn't necessarily a negative but the way issues are handled in Dubai is very different compared to Western nations. Complaints are done via formal channels and even a social media post can land you in trouble. So you have to be aware of Dubai laws.
25. Harsh penalties for crimes
The same applies to crimes committed in the UAE, which can have very harsh penalties compared to your home country. Even something as small as using foul language towards someone can land you a hefty fine or jail time. Drug convictions are long and harsh also with zero tolerance for drugs.
This isn't meant to scaremonger but it's important to be aware of the laws and it's what helps keep Dubai the safe city that it is. It is extremely rare for expatriates to get into trouble by accident but being aware of drunken behaviour is a must.
26. Medical facilities are mostly private enterprises
Another thing to be aware of is that the majority of medical facilities in Dubai are private enterprises and this means you will need to pay for any treatments or visits or have private insurance to cover the fees. Even in a government hospital, you will need to pay as an expat.
The good thing is that companies legally have to provide insurance for employees, so the cost of private insurance is covered by your employer.
The only downside I would say of this overall and is an issue with many private health care systems is that while it means short waits time and efficient service. They can sometimes recommend more costly treatments as with any private system, profit is the driver which has its own inherent downside.
27. Fines & fees
So while Dubai doesn't have many taxes and a low rate of VAT, there can be quite a lot of fees added on to various transactions. Also, you have to take into account tolls for using the roads such as Sheikh Zayed Road, called Salik.
It's also quite common for people to get speeding fines or other fines as there are many cameras throughout the city. Most places outside of malls are paid parking and so all of these little extras can add up!
If you have a company or opt for a freelance visa, visa renewals need to be done every 2 years typically and this includes medical test fees, ID renewal fees etc. So these are all costs where despite not paying taxes, you do pay in other ways.
28. Reliance on employers
If applying for a credit card, you need a No Objection Certificate (NOC) from your employer and there are a few other cases where you may need your employer's permission when applying for things that would typically be a private affair back in your home country.
29. Bureaucracy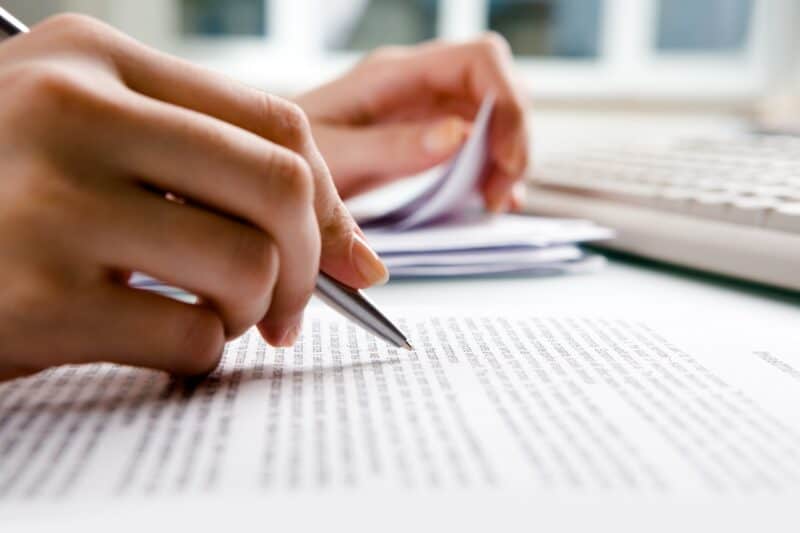 While there is a great deal of investment in technology, there can be quite a lot of bureaucracy and paperwork to get tasks done. Dubai also has a lot of regulations and permits are often needed to be applied for. For instance, you cannot simply just start a business, even a small home business requires a permit and license.
Generally, these services have been long in the past however it is reducing and technology is definitely making things faster.
Life in Dubai Questions
What is Dubai like to live in?
Overall the quality of life in Dubai is very high but the prices can push some expatriates out. A luxury lifestyle is much more easily available and at a lower price than in most other countries but this higher level of living does come at an increased cost. Many residents would argue the premium is worth it along with the very high safety levels hence why 3.49 million people choose to call Dubai home.
What is Dubai like for women?
My experience as a woman in Dubai has been extremely positive, the safety and attitudes towards women have greatly surprised me over the years. Yes, you will find more traditional mindsets however I'm found men to be very kind and courteous, insisting to make sure I get home okay and generally looking out for the protection of women.
Dubai is considered one of the most progressive and welcoming places for women in the Middle East. Where women are free to pursue their career ambitions and several high-profile Emirati women are in high-achieving roles.
The city also offers more specialised opportunities for female entrepreneurs and investors, making it an attractive option for businesswomen looking to make a mark on the world.
Finally, it's worth noting that while Dubai is a Muslim country with regard to the female dress code, the city is very liberal on the way women dress. Unlike what is mostly advised online. You are very unlikely to face any kind of issues for wearing dresses or bikinis other than at Government buildings or mosques where modest dress codes are enforced.
---
Before you go, check out some of my other helpful articles:
What are the requirements for the remote working visa and how easy is it to apply
What is the cost of living in Dubai? Is Dubai really that expensive? The minimum you'll need
Is Dubai really that hot? What is the Dubai Desert climate really like?
Can you drink the tap water in Dubai? Is it safe?
How dusty is Dubai? What is the air quality really like in Dubai?
---
Conclusion
Dubai is an amazing city with lots of opportunities and a great quality of life. It has a unique culture, vibrant lifestyle and many attractions that make it one of the most desirable places to live in the world. The government provides plenty of benefits for its citizens including healthcare, education, low taxes and visa renewals. There are also some downsides such as fees on various transactions, fines and bureaucracy which can be time-consuming. However overall living in Dubai is an incredible experience with no shortage of activities or experiences to enjoy during your stay!