Thinking of moving to Dubai? Wondering how much it will cost compared to your home country? In this article I will share the living costs are for a single person looking to live a moderate lifestyle in Dubai. Broken down into key categories such as housing, transportation, food, dining out, entertainment and telecoms. To give you the average cost to live in one of the most luxurious cities in the world!
Aside from my own experience of living costs, I also interviewed lots of people living in Dubai from all different backgrounds. To find out what they were spending on average per month. Mine was actually pretty spot on to everyone else I interviewed!

I'll cover the basics first and then towards the end is some optional extras if you'd like to live a higher end lifestyle in the amazing city of Dubai.
*We do keep this article updated based on the yearly changes of Dubai
---
Want to learn more about Dubai? Make sure to read these after you've finished!
Start with the basics, what currency does Dubai use? Who is the Dubai Sheikh?
Which is the best area to stay in, in Dubai?
The new remote working visa in Dubai
Finding a job in Dubai despite a difficult economy
The Dubai Dress code; what to wear in Dubai
---
We'll cover everything below in the article, jump to the part you want:
Is it expensive to live in Dubai?
Housing & Bills
Food & basic necessities
Dining out
Internet, TV & Phone
Transport
Social
Entertainment & days out
Optional luxuries
My monthly spending
Totals
Is it expensive to live in Dubai?
Dubai is one of the most affordable in terms of being a global city, it is cheaper to live in than Hong Kong, Tokyo, Singapore, Seoul, Zurich, Shanghai, New York, Tel Aviv, San Francisco, Los Angeles, London & Moscow. Ranked number 31 as of 2022 in the cost of living index by Mercer.
Dubai may not be as cheap as many South Asian or South American countries. It definitely has some advantages compared with these countries attracting expats, remote workers or entrepreneurs alike. Most notably it's safety and it's very high standard of living.
It is also hugely expat friendly, as the majority of residents are expats and a huge 89% are immigrants to Dubai. This means it's easy to get products you may be used to back home or eat at a restaurant serving food in the style of your home country when feeling home sick!
Housing & Bills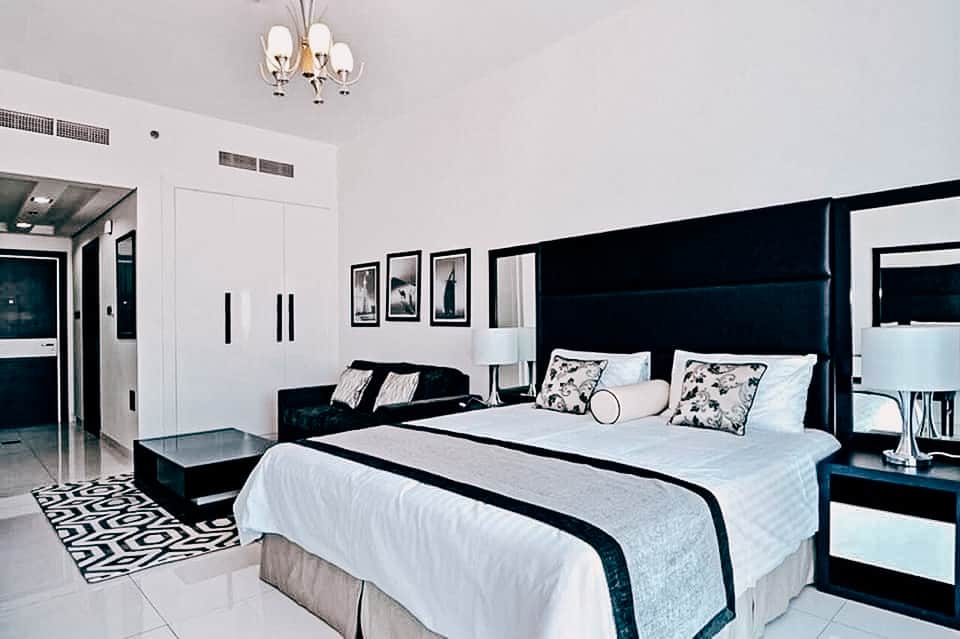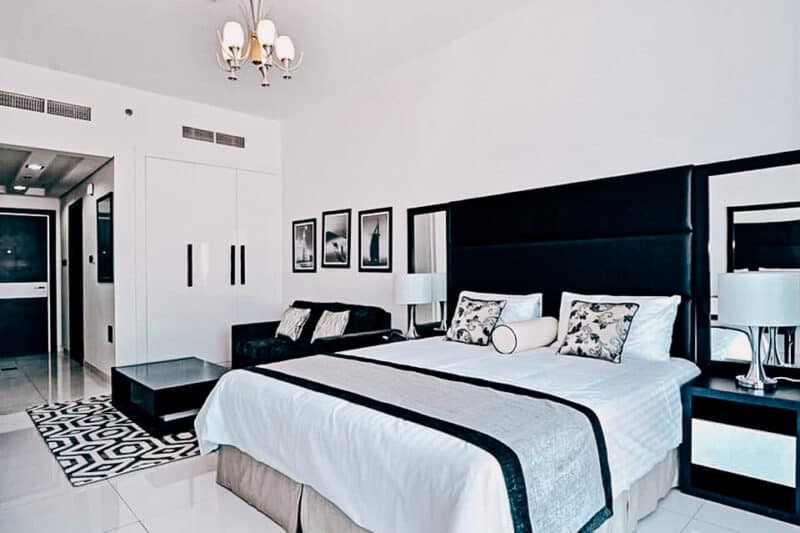 Dubai has continued to build many new buildings every year, meaning there's good supply of new modern homes. However since the start of 2021, the demand in Dubai has also increased and rental prices have started to increase since falling in previous years.
To rent a one bedroom apartment that isn't right in the centre of Dubai, close to the Burj Khalifa, but not too far out will cost you around 4000 – 5000 AED ($1090 – $1360 USD) per month. A popular area due to its affordability without being too far out is Jumeirah Village Circle.
The centre of Dubai, where the Burj Khalifa is, is called Downtown Dubai. It is the most expensive area to rent, followed by Palm Jumeirah. To find out more about the areas of Dubai, check out my previous article here.
Many apartment buildings have a centralised air conditioning system. Locally called "chiller." Many include the chiller fees within the rent but not all! So it's best to check as this will save you a lot of money in the summer.
Some even include water and electricity as well! As some landlords just choose to include all of these in the rent. However it's not as common as the chiller fee being included.
In terms of apartment and room size, Dubai tends to be very generous! You'll commonly find studios that are 400 – 500 sqft (37 to 46 sqm) and one bedrooms will typically be 750 sqft to 950 sqft (70 to 88 sqm). This is why studios are very popular with single expats as it's easy to create a partition due to the amount of space.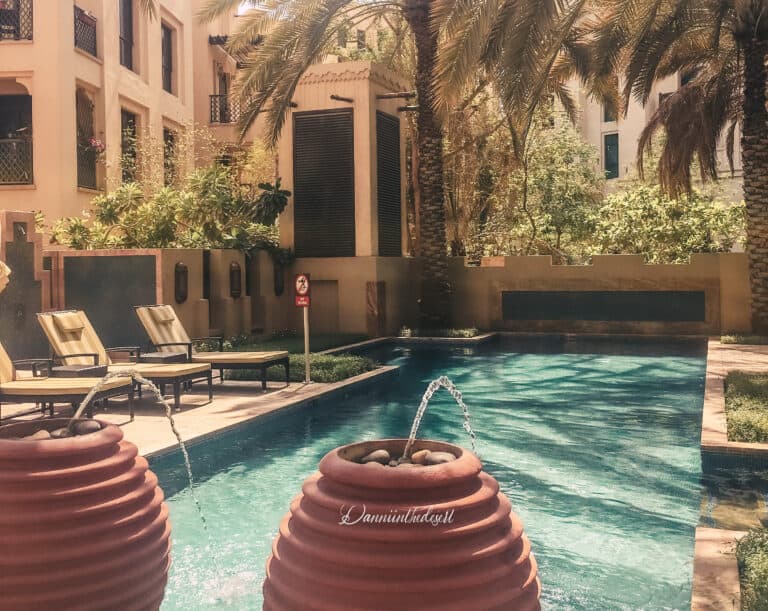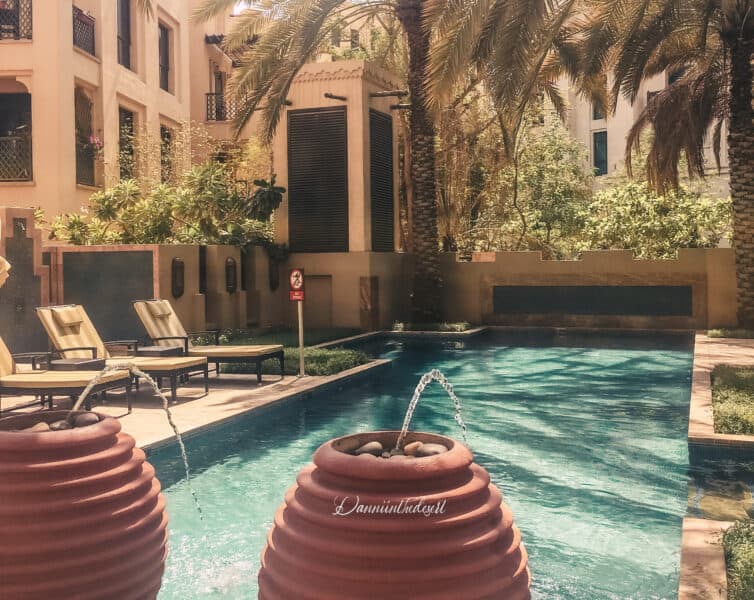 Another perk of Dubai is that a lot of apartment buildings have communal swimming pools and many even have resident only gyms. So you'll find a very high standard of living in comparison with the price. As someone who previously lived in London, it made a really nice change of living!
If bills aren't included, your electricity and water comes from Dubai Electricity & Water Authority (DEWA for short). For the air conditioning, everything comes from District Cooling.
There's no price comparison or changing suppliers as it's all provided by the Dubai government. Electricity and water, on average for a single person will also be around 300 AED ($82 USD) a month. This is based on your own consumption, so of course this can go up or down depending on how much you use.
The cost for chiller can cost anywhere between 200 AED to 800 AED ($55 to $218 USD), increasing in the summer and decreasing in the winter. The chiller really depends on how much you use. Especially if you work from home and need it on 24/7.
Insider tip – I highly recommend to try and find a building that does include the chiller costs as this will save you a lot of money. Dubai is a desert climate where during the summer temperatures can reach the high 40s (that's over 100 in Fahrenheit!). Search for "Chiller free" on rental websites.
If you're happy to rent a room, it will actually be a similar cost to renting a studio but you can be in more central location like Dubai Marina or Business Bay.
The other advantage is that the majority of rooms include all the bills, such as electricity, water and wifi. Some even include a maid service! Typically costing between 4000 – 5000 AED ($1090 – $1360 USD) and you won't need to worry about any other costs!
Insider tip – If you don't mind having a smaller room, then search for what is called a maid's room. This is a small single or small double bedroom with an ensuite and the cheapest rooms in a flat share.
Equally, if you decide to live in a more expensive area like Downtown Dubai or Jumeirah, then your other costs of living are going to increase. As a lot of the local food places and even grocery stores tend to charge higher prices in those areas. I've even ordered items from the same restaurant but in a further out location and received a much larger portion for the same price.
Another thing to keep in mind when deciding an area is that Dubai tends to have mini localised economies. If you live somewhere like Jumeirah Lake Towers (JLT) or Jumeirah Village Circle (JVC). Generally the shops and restaurants will be cheaper there too along with the rent. Even the items in your local convenience store or grocery can be cheaper.
Where can I look for place to rent in Dubai?
The most popular website for expatriates to look for properties in Dubai is Property Finder and Dubizzle if you're looking for a room. Many also get listed on Facebook groups such as Dubai Rental Properties.
Propeties on Property Finder are listed by agents so you will typically pay 5% deposit for an unfurnished property or 10% for a furnished property. In addition you'll pay a 5% fee to the agent, this fee is negotiable but 5% is the standard agency fee.
Rooms are typically direct from the landlord or illegally sublet (which is very common in Dubai), so does not usually have an agency fee and typically one month's rent as a deposit.
Total for housing with bills
Shared Accommodation Room: 3000 AED ($815 USD) per month

Own apartment
Studio: 2500 AED ($680 USD)
One bedroom: 3500 AED ($952 USD)
Electricity & Water: 300 AED ($80 USD)
Chiller: 500 AED ($130 USD)
= 2800 AED to 4300 AED ($762 to $1170 USD) per month
Food & basic necessities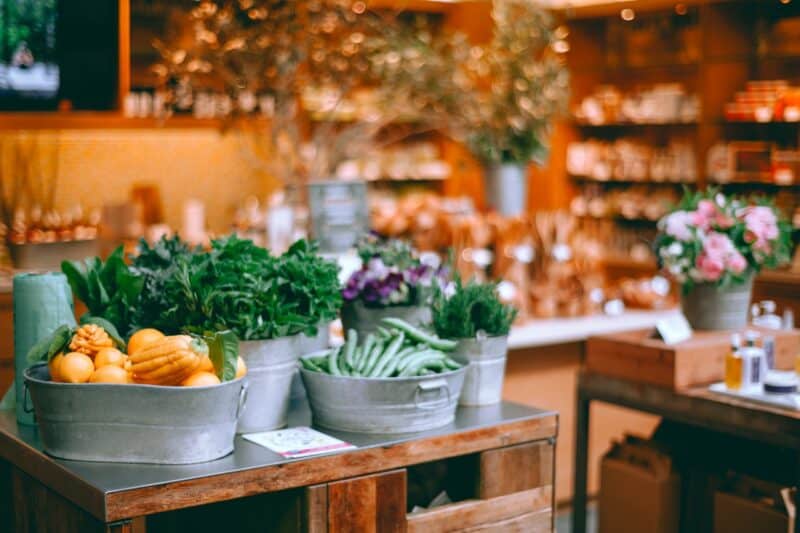 Groceries are pretty reasonable in Dubai unless you want imported items from Western countries. These are always charged at a premium so you will typically pay 25 to 30 AED (that's $6/7) for most items.
Popular western imported items are none dairy milks, vegan items, gluten free products and cheddar or french cheese. As they often have no local alternatives.
Soft drinks such as cola or lemonade can be quite expensive in the gulf due to the tax on sugary drinks. Along with alcohol, also subject to high taxes in Dubai. In addition, alcohol isn't available from supermarkets, you have to go to a specialist off license to buy it
Personal hygiene items such as shampoo and conditioner also tend to be western brands, so again they tend to be more expensive. Costing between 25 to 50 AED (That's between $6 and $13 dollars) but you will find many of the brands you know such as Pantene, Head & Shoulders & Garnier
For all the basics, such as meat, bread, vegetables, fruit, rice and water. You can keep costs to approximate 200 – 250 AED ($68) per week as a single person and prices are pretty affordable. Most vegetables and fruits are done by the kilo, costing as little as 7 AED ($2 USD) a kilo for items coming from Egypt, India or locally
Total for food & basic necessities costs
Groceries: 1080 AED ($294 USD)
Other essential items: 100 AED ($27 USD)
Total: 1180 ($321 USD) per month
Dining Out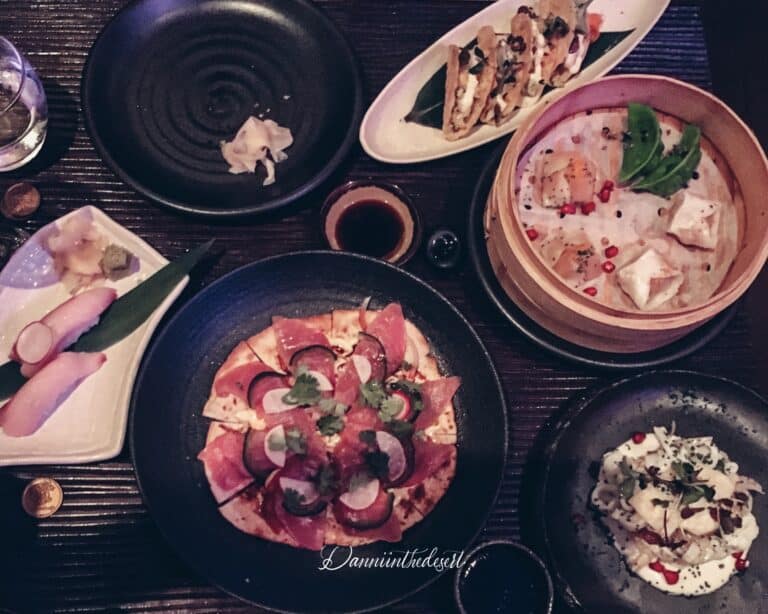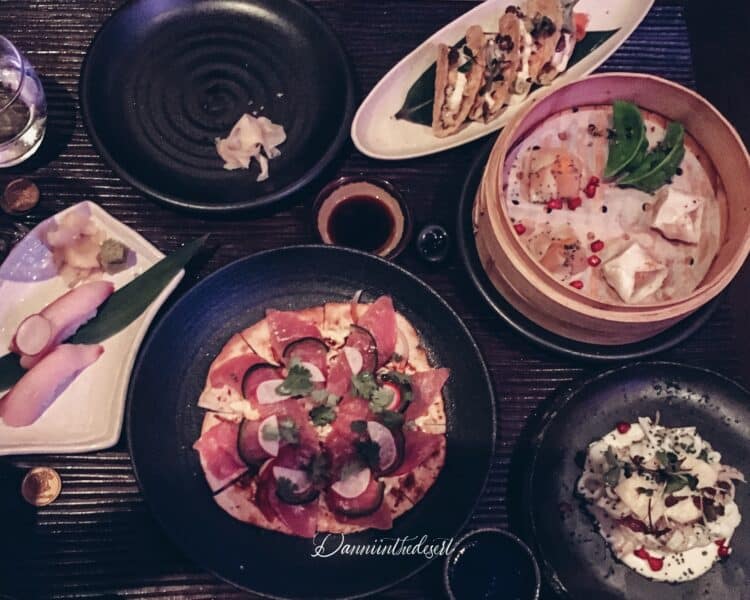 Dubai really has so much to offer for any budget! You can go for an amazing Indian meal for as little as 25 AED ($7) or you can live like a King or a Queen in a fine dining restaurant at a 7 star hotel! Where you can spend 1000 AED ($272 USD) for a 3 course meal with wine
Most mid-range restaurants, you'll spend around 100 to 150 AED ($27 – $40 USD) for a decent sized meal and a drink. You'll really find any type of meal for this, from gourmet burgers to Mexican to Chinese. Due to Dubai's huge ex-patriate population. There's really so much choice when it comes to the food department!
Dubai again tends to be grouped into areas and depending on the area where you dine, you'll find huge price differences. Those popular with tourists such as Downtown, Palm Jumeirah and Madinat Jumeirah are normally the most expensive with a lot smaller portions
One of the most affordable places to eat is Satwa since a lot of south asian workers tend to live there. Here you'll find all you can heat hot pots for 30 AED ($8 USD) per person or tasty Afghani bread filled with meat and cheese for only 6 AED ($2 USD)!
You can then pick up a Karak chai tea for 1 or 2 AED ($.30 cents) on the way home from one of the many cafeterias dotted through out the city. Here you'll see men with trays, running paper cups to the cars sat in a line waiting. They also offer cheap take away meals, mostly hot sandwiches, wraps and burgers with fries
One local dish that is very cheap to eat is called Regag, which is a thin Emirati bread with various fillings You can find out more about Emirati food from my article here and where to get Regag from
So it really depends on what food you love and where you're happy to eat
vInsider tip – There are two apps which can really get your dining out costs down. That's Zomato Pro and The Entertainer. The Entertainer allows you to get buy one get one free on meals at many restaurants including even fine dining. Zomato Pro costs less to sign up and instead gets you a discount of up to 40% off restaurants

Zomato Pro – 25 AED ($7) for 3 months, just over 8 AED per month.
The Entertainer – They have a free version with limited offers and different yearly packages starting ranging from 35 AED ($10) to 54 AED ($14) a month
Totals for dining out
Dining out twice per week: 1300 AED ($354 USD)
Zomato Pro: 8 AED ($2 USD)
Total: 1308 AED ($356) per month
Internet, TV & Phone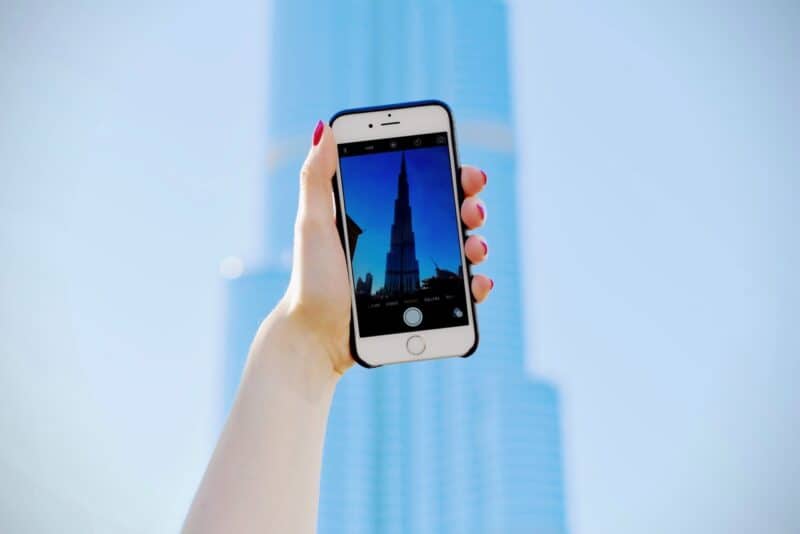 The UAE is expensive for internet and television compared to most countries. There are only two companies, Etisalat & Du, to choose from so you will pay around 408 AED ($111 USD) a month for your internet and TV package, which will included unlimited usage at a set speed
Some buildings will only have one provider but it terms of pricing there isn't a difference
Insider tip – The UAE has very reliable and fast speed due to it's vast fibre optic network so even the basic package is 500 mbps, though real life speeds do seem to vary. If you require higher speeds, you have to pay more per month
If you want just the internet, you can buy a portable wifi spot instead but it's unlikely to save any money since you'll need to buy a large amount of gigabytes
For your mobile (or cell phone if you're American), based on the average minutes and data consumption needed would be 150 AED ($40 USD) a month when buying a package. This will get you around 300 local minutes and 4GB of data
Insider tip – I wouldn't advise signing up for a post paid contract as you don't save any money compared to pre-paid. On top of this, when it comes to leaving Dubai you have to pay fees typically to end the contract and if not closed down properly you can be refused exiting until the final bill is paid

Totals for telecoms
TV & Home Internet: 408 AED ($111 USD)
Mobile (Cell): 150 AED ($40)
Total: 558 AED ($151) per month
Transport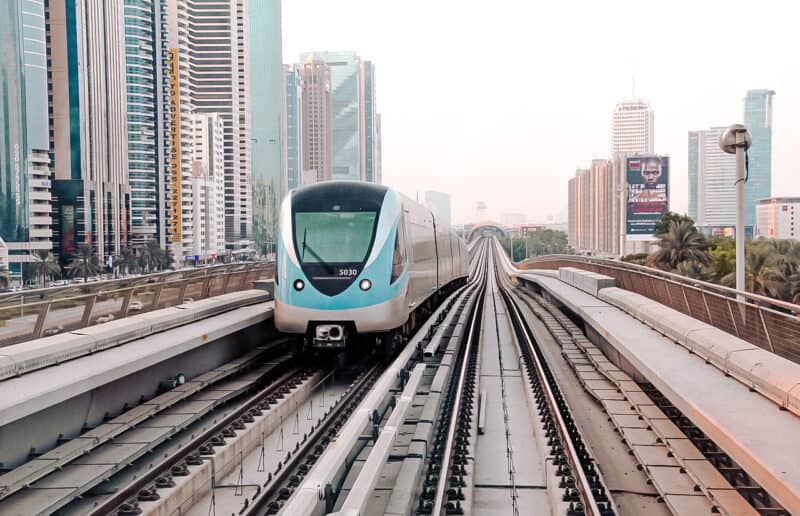 In order to live a comfortable life in Dubai, you really do need a car or to use taxis. Dubai as a city is designed for cars and not really pedestrians. Many hotels have long driveways with valet parking and no pedestrian entrances. Most of your restaurants and cafes are inside these hotels or connected to them
The great thing about Dubai is that most of the hotels have a free valet service (when you spend a minimum amount in the hotel) and this is yet another factor that really adds to the luxury lifestyle of Dubai
You will soon get used to never having to park your car, having people always opening the door for you and even not needing to pack or carry your own shopping bags at the supermarket
If you prefer not to have a car. Uber and Careem are available in Dubai for those times when meeting friends at fancy hotels. A shorter 10-15 minute journey is typically around 25 AED ($7 USD) and a longer journey say from Downtown Dubai to Dubai Marina would be around 80 AED ($22 USD)
Insider tip – If you're planning to stay one to two years, one of the easiest ways to get a car with less stress is a long term rental contract. You can get a car for around 1000 AED ($272 USD) a month. If you prefer a month by month basis you will typically pay between 1200-1500 AED ($327 – $408 USD) a month for a Hyundai Accent or Chevrolet Spark
In terms of patrol (or gas), I would normally use about one tank a week driving to and from work including a few trips on the weekend. Thankfully in the gulf petrol is cheap. You'll pay around 70 AED ($20 USD) to fill a small car per week driving every day
If you're happy to get buses, trams and the metro everywhere, it is a lot cheaper than a car! There can be large distances between metro stops, so regular buses to connect you closer to your destination
The buses and metros are air conditioned and even the bus stops have air conditioned shelters. So you'll find you can comfortably move around Dubai and even the inter-city buses are air conditioned too with wifi
Buses, trams and the metro are all covered by the same travel card in Dubai called Nol, which you just top up and tap on the various terminals along your journey
Insider tip – Dubai gets extremely hot in the summer. So even walking to the bus stop or metro station can be tough in June, July & August unless you rent somewhere that is only a few minutes walk to the bus stop or metro stop. Areas like JLT and Dubai Marina are popular due to this reason
The monthly pass for public transport does require you to be a resident in the UAE with a valid Emirates ID (so perfect if you're planning to use the new remote working visa)
So if you aren't planning to have residency, this will increase your public transport costs. The cost is worked out depending on how many zones you travel through. Costing between 300 AED to 900 AED per month
If you plan to go out every day and will be living further out in order to rent a more affordable studio or one bed, then I would recommend a car. Since there isn't yet a metro build for areas like Jumeirah Village Circle
If you plan to rent a room, then an area like JLT or Dubai Marina can work perfectly for those who don't drive or prefer not to use a car. As not only do you avoid the traffic coming into those areas but you can select buildings super close to the air conditioned tunnels
Total costs for transportation
Car: 1200 AED ($326) per month
Petrol (Gas): 300 AED ($81) per month
Total = 1500 AED ($408) for a car per month

Public transport: 450 AED ($122) per month for an all zones with a pass
If you're working from home a lot and therefore won't need a car often, then I highly recommend to use a website like RentalCars.com where you find the best price from reputable rental car companies such as Hertz, Avis & Enterprise. Perfect for those random road trips or weekends where you're meeting a lot of people!
Social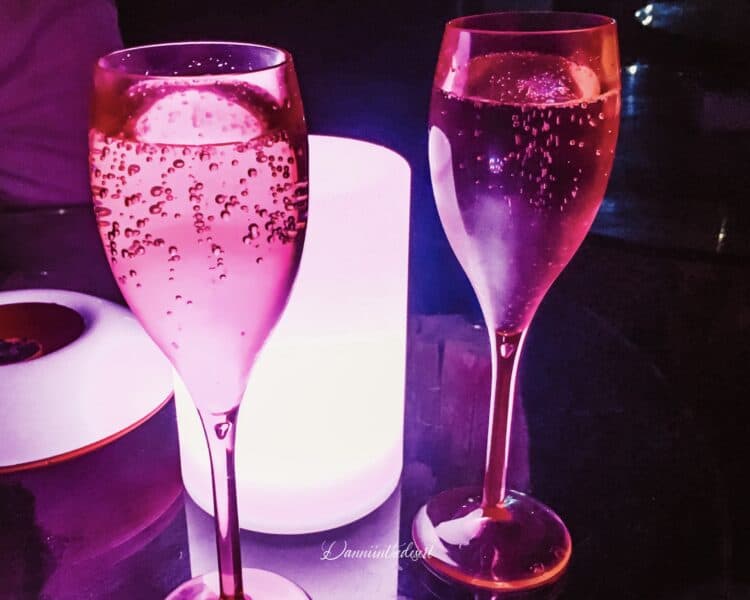 Dubai has a huge party scene and alcohol has a high tax rate, so this is one area where your monthly costs can increase. Though there are also some super easy ways to save on this too which I'll go into more below!
Dubai is also a hugely social city with lots of expatriates, so it's easy to end up going out! One of the best things about Dubai is that it's an easy place to make friends since many people are in exactly the same position as you
[click_to_tweet tweet="Dubai is one of the most expatriate friendly cities in the world!" quote="Dubai is one of the most expatriate friendly cities in the world!"]
Insider tip – One easy way to save money on alcohol is to drive to an off license outside of Dubai, also called an alcohol run. These off licenses are exempt from the alcohol tax, so many expats choose to stock up on their favourites drinks. They also have regular special offers and you can pick up a decent bottle of wine for 25 AED ($7 USD)
In terms of going out or buying a drink with your meal, a glass of wine or a pint of beer is expensive. Costing between 50 AED ($13 USD) to 90 AED ($25 USD) depending on the type of venue. The portion sizes are small, 125ml is the standard for a glass of wine
Just for a couple of glasses of wine or beers out each week can easily push up your monthly costs. Spend around 150 AED a week which ends up being 650 AED ($177 USD) a month. So as you can see, alcohol can quickly bump up your cost of living in the UAE!

Insider tip – For women it's incredibly easy to save money going out in Dubai due to the plethora of ladies nights, where women are given free drinks simply for turning up

For men and women, there are often happy hours. So if you you're happy to base your drinking times and venues on where there's an offer, you'll drastically bring down your monthly expenses in the social department

Totals for socialising
Social activities: 650 AED ($177 USD) per month
Entertainment & Days out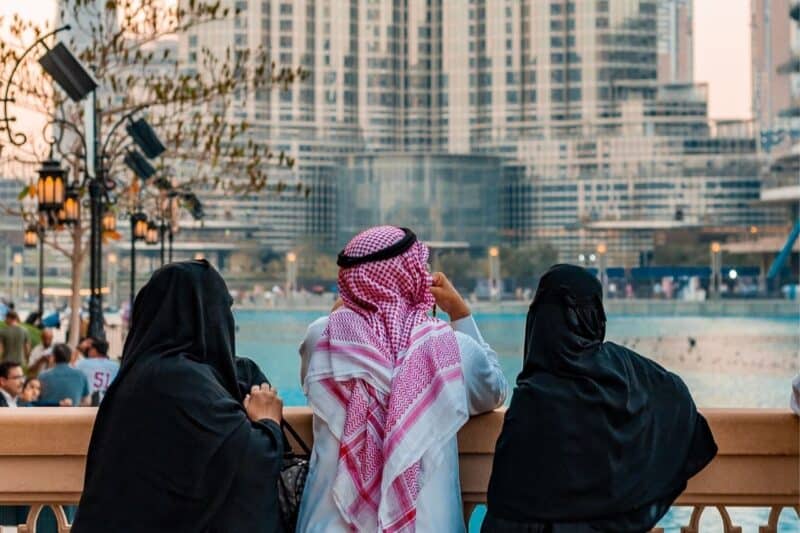 Dubai has lots of theme parks and water parks for a range of prices, depending on where you go. From those especially for children, bollywood themed and even a smaller VR one inside Dubai Mall
For most of the theme parks, you'll on average pay around 150 AED ($40 USD) per person for entry but one easy way to save is by buying a Dubai Pass which gains you access to multiple attractions at a discounted rate
Insider tip – One which is hugely popular due to it's affordability is Global Village. It is a little bit far out but it only costs 15 AED ($4 USD) per person, featuring different themed areas based on countries and even has rides that you pay per ride
The cinema is very popular in the gulf region and for this reason it can be quite expensive compared to back home. The normal ticket cost for most cinemas is 70 AED ($20 USD)
Inside tip – If you plan on opening a bank account there and being set up more long term. Most of the banks offer buy one get one free on certain days for their customers. This means instead of being 70 AED ($20 USD) for a single ticket, you and a friend can go for 35 AED ($10 USD) each instead!
Other option for a day out in Dubai are pool days, many hotels do ladies days if you are able to have a pool day in the week. Often with free drinks, small snacks and all day access to the pool, in exchange for an entry fee typically around 150 AED ($14 USD)
There's also plenty of free options such as visiting Al Qudra lakes, Love Lakes, Jumeirah or Kite Beach. Especially if you love the outdoors! It's popular to go for a walk before having a picnic as you watch the sun go down
Totals for entertainment
Cinema visits & one theme park visit: 220 AED ($60 USD) per month
Optional luxuries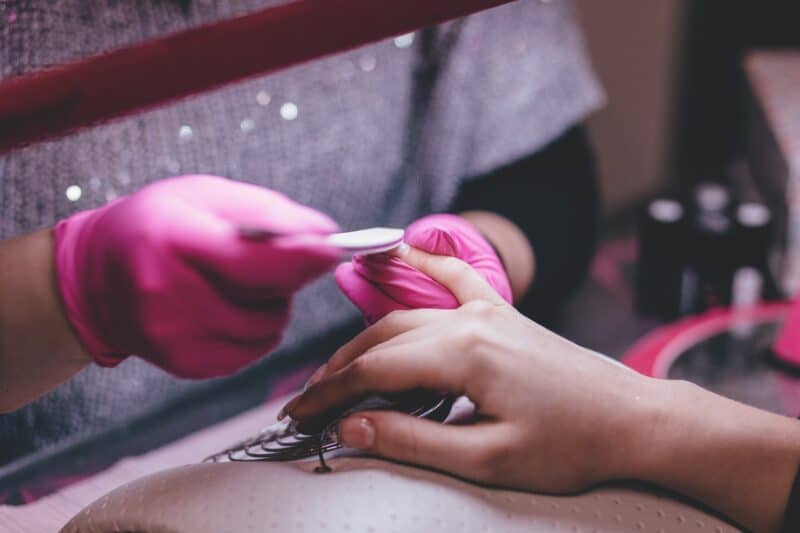 So Dubai is an easy place to spend on luxuries and none essentials! I'll go through some of the most popular ways in the city
[click_to_tweet tweet="It's very easy in Dubai to blow your whole budget if you aren't careful" quote="It's very easy in Dubai to blow your whole budget if you aren't careful"]
Maids are a really popular service in Dubai and are affordable compared to Western countries. You'll pay around 30 AED ($8 USD) per hour, the majority require to book minimum of 4 hours, so you'll pay around 120 AED ($33 USD) per week. This means never having to do any of your own cleaning for 520 AED ($142 USD) a month
Beauty treatments are equally popular in the city and there's a real range of salons. Ranging from luxury salons to super cheap. Many salons have regular special offers So for around 100 AED ($27 USD), you can get a manicure and pedicure. If you want to throw in a 30 minute massage too, it can be for as little as 100 AED ($27 USD) extra
Fine dining? If you're a lover of gastronomy! Dubai is somewhere to really splash the cash. Due to it being a tourist hub for the super rich. Fine dining is expensive in the city but you'll always have more than enough choices. You will typically spend 800-1000 AED per person if you plan to have a full fine dining meal with starters, mains, dessert and drinks to go with it
Insider tip – If you love gastronomy but don't wish to pay the high prices, there are two great options to check. The first being Groupon and the second is to sign up for The Entertainer as I mentioned above
Optional luxuries
Cleaner & beauty treatments: 820 AED ($223) per month
Cost of getting a visa in Dubai
There are multiple ways to get a visa in Dubai, the cheapest is via employment. As all visa costs must be legally covered by the employer. You can learn more about the best way to find a job in Dubai, in my previous article
Cost: Free
If you are work remotely or have your own business which you can manage from abroad, another great new option is the Remote Working Visa. For more details, make sure to check out my article on this topic here
Cost: $287 USD (1054 AED)
If you plan to have a business or the remote working visa isn't applicable for you, then a free zone visa is your next best option. There are many different free zone options available but is essentially setting up your own company to operate within the UAE
Some include office spaces or hot desks with the fee. They are more expensive than the remote working visa but typically last two to three years

Cost: From 5700 AED up to 30,000 AED
What do I personally spend each month?
I've included when I lived in Downtown Dubai as my lifestyle was very different then, I rented a mid range larger car and life was more expensive in Downtown for groceries and dining out. Also I would go out more and get regular beauty treatments
After living in Dubai for so many years, I finally bought a car and this bought down my monthly costs per month. Excluding any repairs I need to do and insurance. So in my first list, I was living in a more affordable area where groceries were cheaper to and my lifestyle changed after becoming Muslim
So for me this is personally my costs:

Housing & bills: 3000 AED per month
Food & dining out: 1900 AED per month
Transport: 485 AED per month
Internet, TV & home: 158 AED per month
Social: 0 AED
Entertainment & days out: 250 AED per month
Optional luxuries: 360 AED

Total: 6053 AED ($1648 USD per month)

When I lived in Downtown Dubai:

Housing & bills: 5000 AED per month
Food & dining out: 2500 AED per month
Transport: 1800 AED per month
Internet, TV & home: 150 AED per month
Social: 650 AED
Entertainment & days out: 500 AED per month
Optional luxuries: 1000 AED per month

Total: 11,600 AED ($3158 USD per month)
Conclusion
Now for the totals! We'll go for all the middle grounds of everything mentioned above and include a car for the moderate lifestyle. As they're just so essential for life in the gulf! I've also opted for the studio option, as many of the studios here are modern and spacious. Perfect for a single person
Housing & bills: 2800 AED ($762 USD)
Food & dining out: 1300 AED ($354)
Internet TV & phone: 558 AED ($151)
Transport: 1500 AED ($408)
Social: 650 AED ($177 USD)
Entertainment & Dining Out: 220 AED ($60)

Total = 7028 AED ($1913 USD)
Total with optional luxuries = 7848 ($2137 USD)
Room sharing with public transport: 5770 AED ($1571 USD)

One bedroom with a car total: 7728 AED ($2103 USD)
So what did you think? Did you expect Dubai to cost more? Tell me in the comments below!
---
*This article contains affiliate links, by clicking the link it doesn't cost you any extra money but it does help me to keep writing these awesome articles for you by earning a small commission!