For those choosing to visit a Muslim country or holidaying in Dubai for the first time, you might be a little bit worried about all the alcohol laws and how it might effect your holiday. Even if you're thinking of moving to Dubai or recently moved! You might have questions like, is alcohol available in Dubai? Do supermarkets sell alcohol? I'll give you all the information you need about the Dubai alcohol laws in 2022!
I've seen lots of incorrect information being given out and many simply have not updated based on all the changes in 2020. Rules do differ slightly for Dubai versus Abu Dhabi, which also has caused confusion. This article was updated in May 2022 and includes all the new changes to Dubai's alcohol laws!
---
Make sure to check out my other Dubai articles when you've finished this one!
The Dubai Dresscode: How to dress as a tourist when visiting Dubai
17 amazing hotels with view of the Burj Khalifa for your stay!
Restaurants with a view of the Burj Khalifa for that unforgettable evening
Is Dubai a country or a city? Answering your questions about Dubai
---
Is alcohol legal in Dubai?
This question is a common one for those who haven't visited Dubai before or are visiting Dubai for the first time. Is alcohol illegal in Dubai?
Alcohol is available in many locations across Dubai and you certainly won't have any problem finding a drink! There are a multitude of hotels, bars, clubs and restaurants that serve alcohol. So yes, alcohol is FULLY legal in Dubai! This applies to both tourists and residents who are over the age of 21.
One of the Dubai drinking laws is that the venue needs to be attached to a hotel in order to serve alcohol.
However you'll even find entire large souqs (markets) such as Souq Al Bahar and Madinat Jumeirah where the entire complex is connected to a hotel. Thus having several bars and restaurants all serving alcohol. So you won't even notice this is a rule.
You may also wonder can you drink alcohol in your hotel room or at home? I'll answer more about this below.
What is the drinking age in Dubai?
The Dubai drinking age or legal drinking age in Dubai is 21. Clubs and bars will ask to see proof of age with an ID for those entering establishments that serve alcohol.
Most bars and lounges are for over 21s only along with party style beach clubs such as Nikki Beach and Drai's Dubai. There are restaurants which allow younger children where alcohol is served if you're wanting a glass of wine with dinner. So if you have kids, just make sure to check the venues age policy.
Can women drink in Dubai?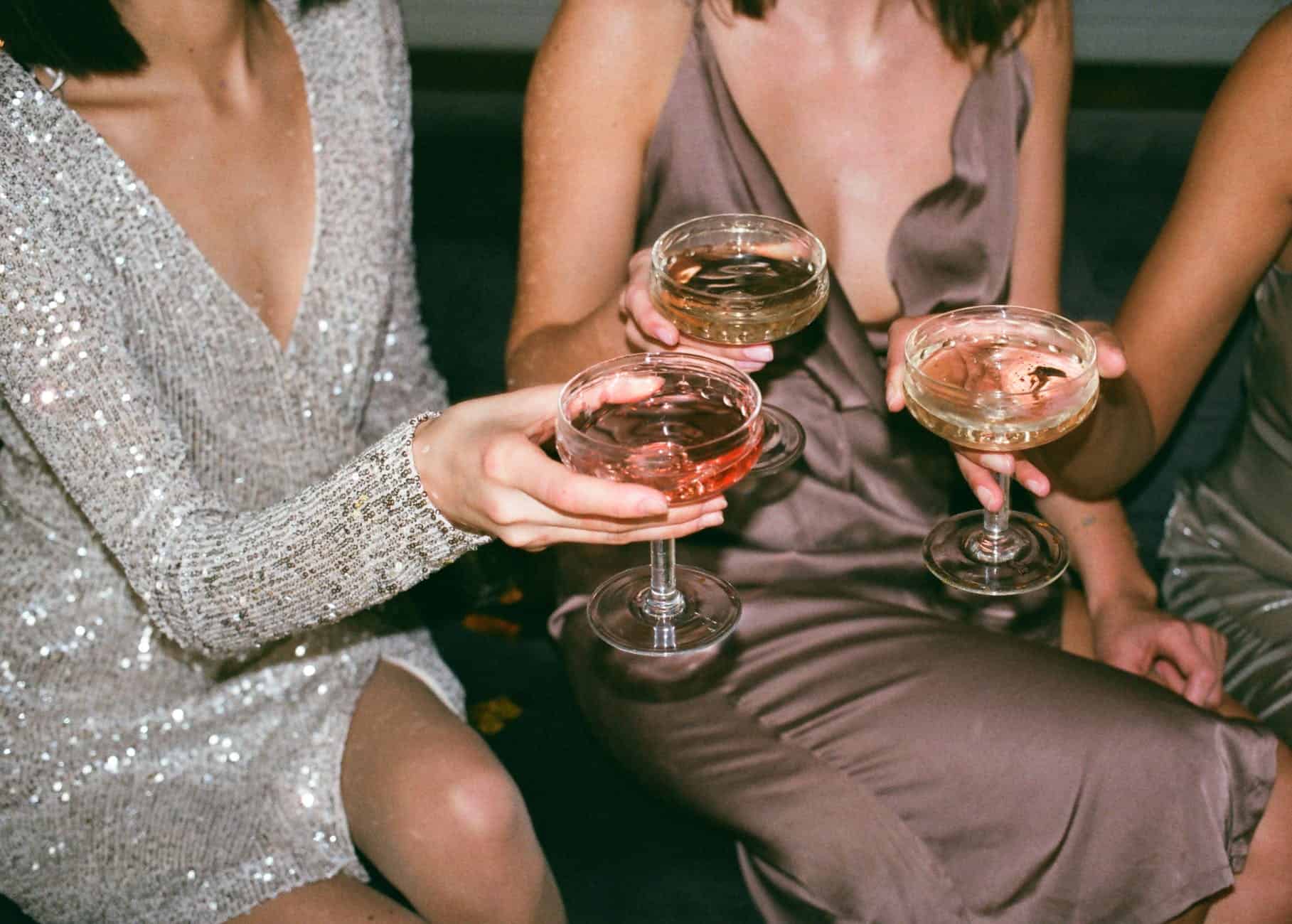 Yes! The drinking laws of Dubai apply to both men and women equally. There is no distinction. Both men and women, tourists and residents can enjoy drinking alcohol in Dubai. In fact, Dubai can be amazing for women who want to drink. As you'll find many venues do ladies nights where alcohol is either free or cheaper for women.
Can you buy alcohol in Dubai?
In addition to buying drinks in the usual licensed premises, such as hotels and bars, you can also purchase from specialist stores that exclusively sell alcohol. Similar to an off-licence (or liquor store if you're from the US). These shops usually only sell alcohol.
You will be pleased to know that this option is available to residents and tourists alike. Before 2020, tourists weren't able to purchase from liquor stores only residents. Unlike Western countries however, you won't find a multitude of shops at every location selling alcohol. Only select shops at select locations sell alcohol across Dubai.
Here are some of the main locations in Dubai where you can purchase alcohol:
African & Eastern – Burj Views, Downtown Dubai
MMI – Mall of Emirates
MMI – Al Safa (Next to Spinneys)
African & Eastern – Dubai Marina Mall
African & Eastern – Marina Walk
MMI – Ibn Battuta Mall
You do however need an alcohol license in Dubai if you're a resident, so I will explain more about that below!
What is the process for tourists buying alcohol?
For bars and hotels, it's very easy. Just as you would in any country, once you've proven your age to enter the venue. You can purchase alcohol at a variety of bars. You are not required to show proof of an alcohol license. But what about liquor stores?
Firstly, you will need to take your passport with you in order to buy alcohol. Using your passport, the store will generate a temporary membership number for you.
Second, you need to fill out a declaration form that you are not a resident of the UAE. The same laws apply that you should be over the age of 21 and none-muslim.
After this, you will be given a temporary 30 day membership / alcohol license so you can start your shopping straight away. You can also get alcohol delivered to you through Legal Home Delivery.
Better still, the temporary licence is free of charge, so fill your boots!
Can you drink alcohol in Dubai in your hotel room?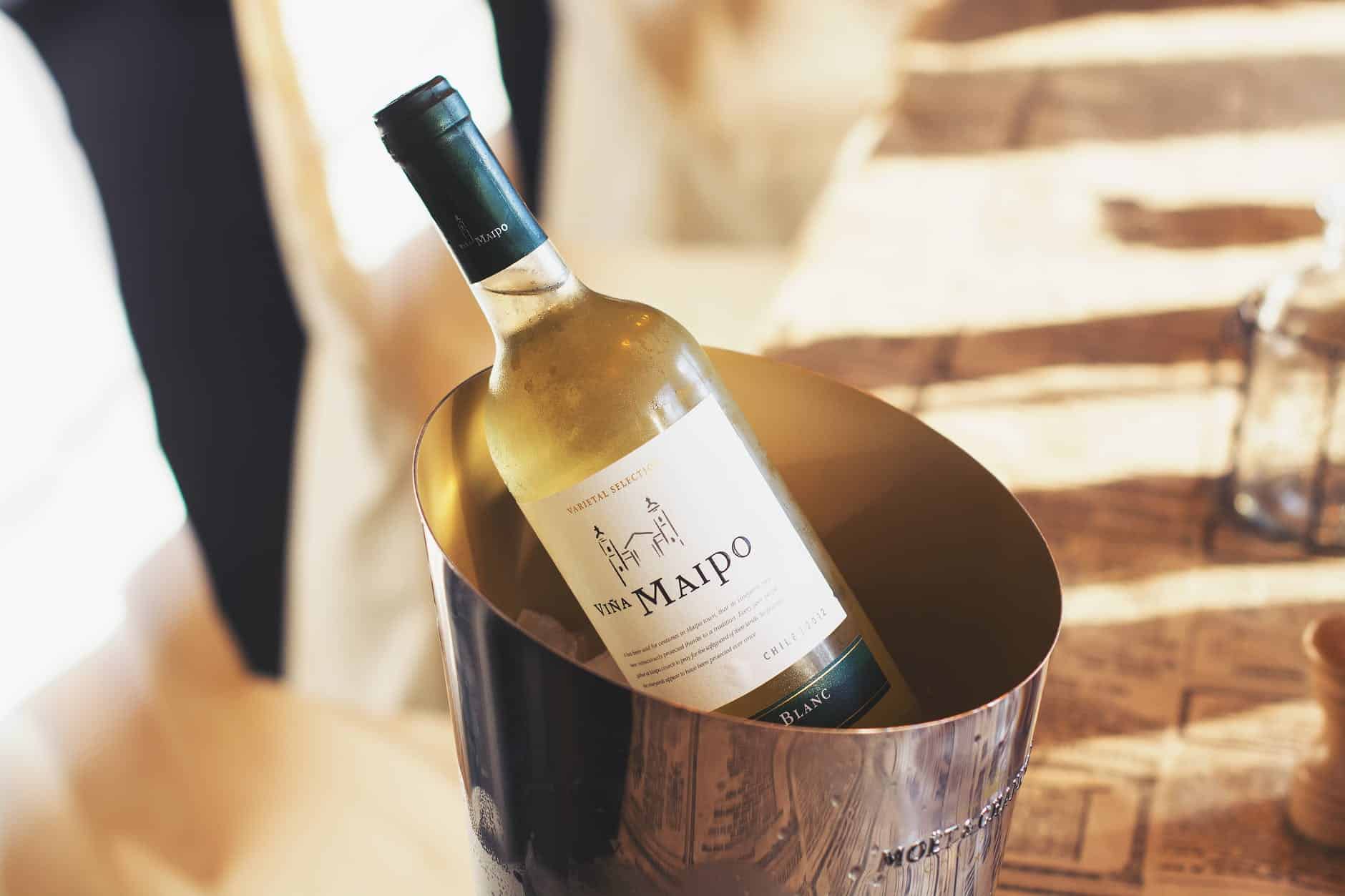 So again the answer is yes! You can both take alcohol you've bought, whether at the airport or via a liquor store to your hotel room. Also most hotels in Dubai offer room service and you are able to order alcohol delivered to your room as well.
The hotels do often charge a premium for drinks, so often it is cheaper to buy it at the airport. The second cheapest is from the liquor shops as they frequently do special offers but you will pay tax on the alcohol. There are limits however on how much you can buy, both from the airport and from a liquor store.
What are the laws for residents to buy alcohol?
There have been recent changes to the laws in Dubai and relating to alcohol in the UAE as a whole. This has created a little bit of confusion and I've seen many articles giving completely wrong information.
The answer is that residents in Dubai do still need to purchase an alcohol license in Dubai in order to buy alcohol from a store and to consume alcohol at home. However the UAE has made it that it is no longer an offence they will enforce to consume alcohol without an alcohol license.
For Dubai, you will still need to show your alcohol license if you wish to purchase alcohol in a liquor store. Abu Dhabi have removed the need to buy an alcohol license completely in order to purchase alcohol. The other Emirates also do not require a licence.
The one exception is Sharjah, as Sharjah is a dry Emirate and no alcohol is to be sold or consumed there.
How much does a Dubai alcohol licence cost and what's the process?
For Dubai, this license can be purchased from approved retailers such as MMI or African + Eastern beforehand. You'll need your Emirates ID and approval is usually given in 48 hours, however it can take up to four weeks to receive your actual license in the form of a card. From my own experience, it actually took 6 weeks but this was on the old system.
With they 2020 changes, they've made the entire process a lot simpler! Previously you needed to get No Objection Certificate (NOC) from your employer and landlord. Along with a copy of your rental contract and ID from your landlord.
Yes I did ALL of this in the past! Now you only need your Emirates ID. Phew!
When you receive your license, you also get a book of offers with vouchers that cover the cost of the license back.
The cost of the license is 270 AED for residents and needs to be renewed on an annual basis.
Can you buy alcohol in a supermarket in Dubai?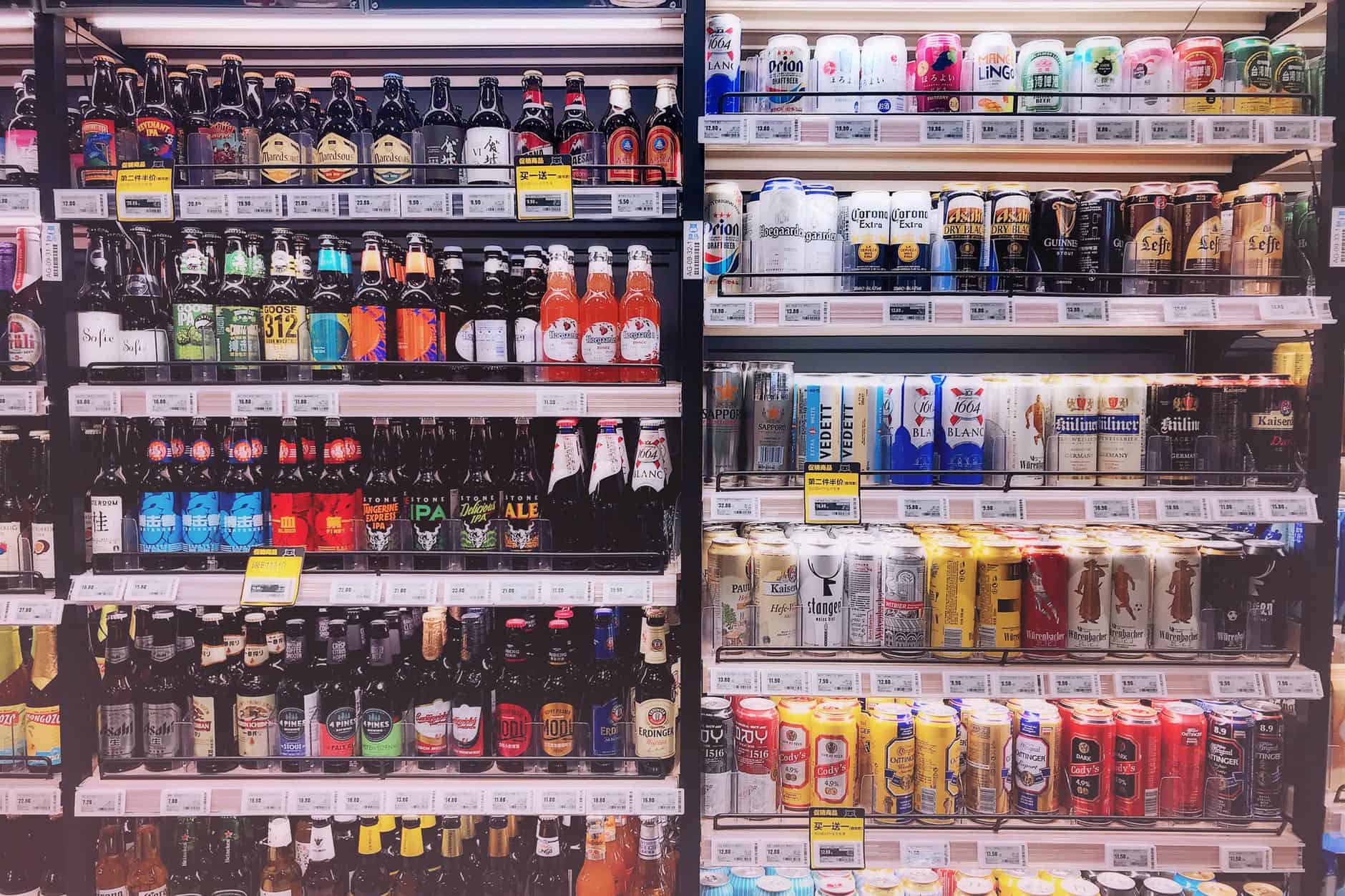 There's a large brand of supermarkets called Carrefour in Dubai who you may know already if you're from Europe. So many ask, does Carrefour sell alcohol?
The answer is no. Carrefour and other supermarkets in Dubai do not sell alcohol. Alcohol is only available from licensed off-licenes also known as liquor stores. There is however a home delivery option from these authorised retailers.
Can I drink alcohol at home in Dubai?
You might also be worried that you can't drink at home. Alcohol can be consumed by anyone over the age of 21 within a private residence, so rest assured you are fine to join the numerous people who enjoy a nice glass of wine or cold beer from their balcony in Dubai. However you do still need a license to buy alcohol and consume it in your home in Dubai.
Can you drink in public spaces in Dubai?
Alcohol should only be consumed privately or in licensed places and it is an offence to drink or be drunk and disorderly in public spaces. So do not, I repeat DO NOT, take your alcohol onto the beach, park or any other public areas of Dubai.
On a brighter note, many organised open air events such as sporting events and concerts are partnered with a hotel or licensed venue. So you'll happily find a choice of alcoholic drinks for your enjoyment while you enjoy your favourite band or sport.
In addition, you should of course be mindful that Dubai has many Muslim citizens so it's best to be respectful of this. You may find on your taxi cab journey home from a fun evening out that you'll have additional air-con as the driver winds down all of the windows in order to eliminate drink fumes! (This may or may not be based on a personal experience, oops)
What happens if you get caught with alcohol in Dubai?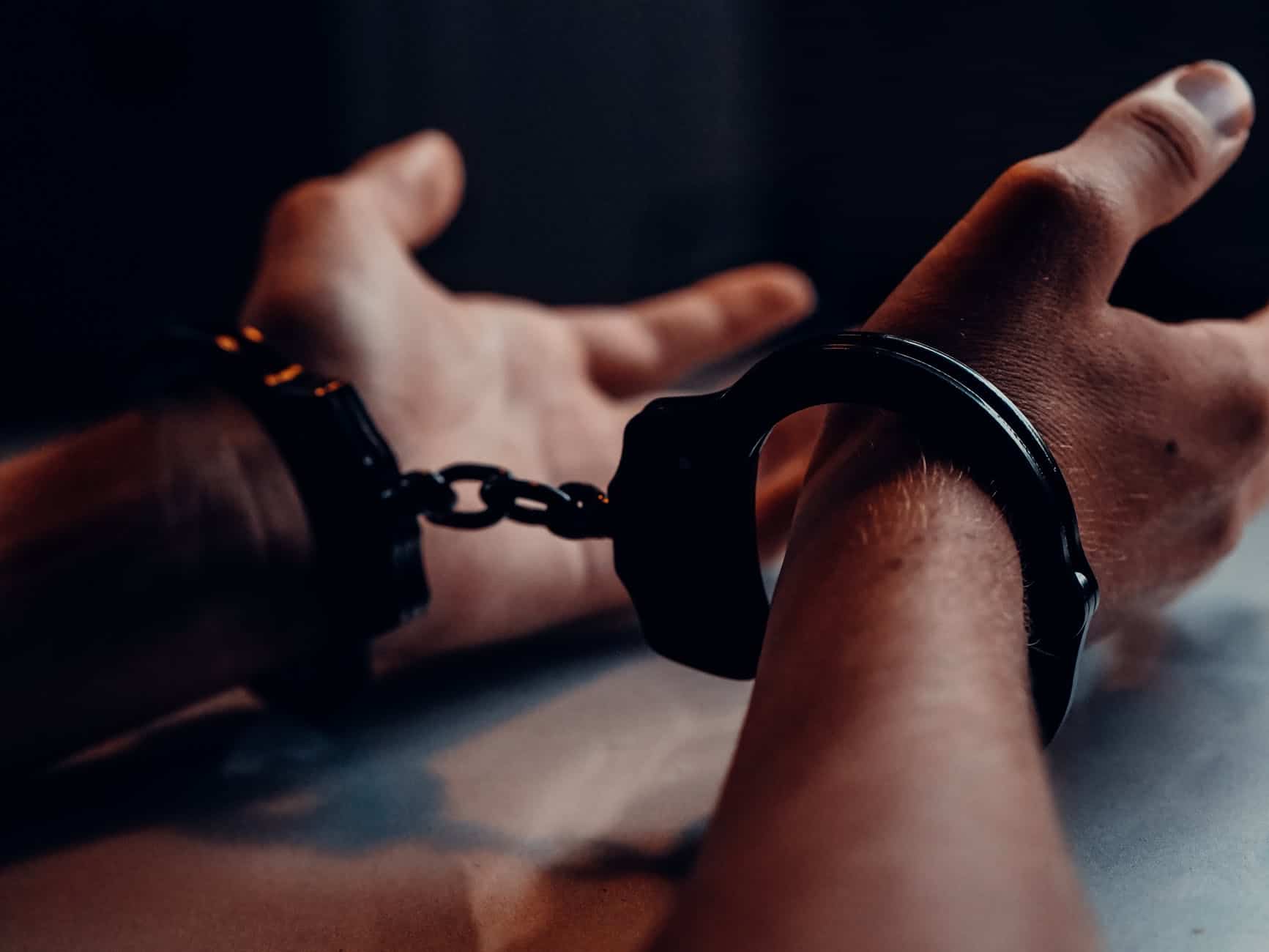 Prosecutions for alcohol possession or consumption without a licence are very rare and almost in all cases in conjunction with another offence. Now the UAE has officially stated it will no longer enforce this crime however you can still get into trouble for being drunk in public.
Of course you still need to be over 21 and consuming alcohol underage or giving alcohol to someone underage is also still a criminal offence.
There is also a zero tolerance for drink driving, this means any amount of alcohol is not allowed when driving.
You cannot drink in a public space such as a beach or park (unless it's part of a license venue) so if you get caught in possession of alcohol here this could also land you in trouble!
Please note – This is public beaches, such as Kite Beach, not the ones part of your hotel resort which would be classed as a private beach
Also open air concerts and events are nearly always partnered with a hotel so there'll be serving alcoholic drinks. These include events such as the Abu Dhabi Grand Prix, Rugby 7s and Dubai Yacht Show.
Where can I buy alcohol without a license in Dubai?
You will not be asked to show proof of a personal license in any licensed establishments such as bars, clubs, restaurants and hotels. So bars, clubs, restaurants and hotels are where you can buy alcohol without an alcohol license in Dubai.
However if you wish to purchase from one of Dubai's licensed alcohol shops, you will need a license. For this reason, residents may drive to other Emirates where an alcohol license isn't required such as Abu Dhabi, Umm Al Quwain or Ras Al Khaimah. This is nicknamed "an alcohol run."
Another reason why residents frequently drive to Ras Al Khaimah or Umm Al Quwain for alcohol is due to the fact that alcohol is cheaper there. The tax rate on alcohol in Dubai is quite high. So alcohol runs to infamous places like Barracuda or Al Hamra Cellars are a rite of passage for those living in Dubai. Plus it makes a nice day out!
Is alcohol expensive in Dubai?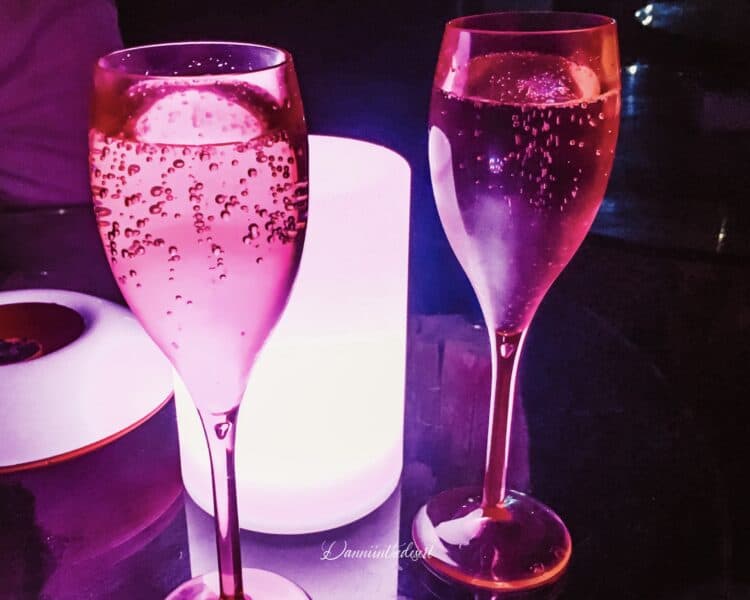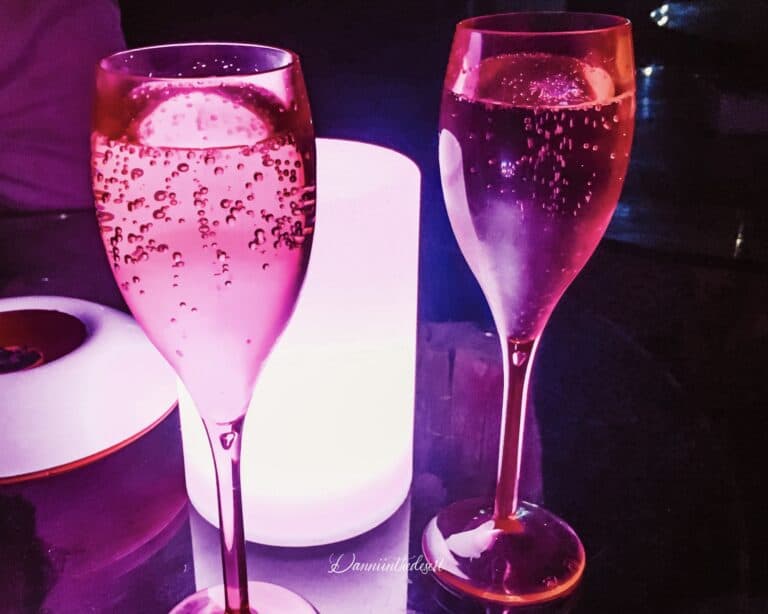 Dubai is one of the most expensive places in the world for alcohol. A beer will typically cost around 45-80 AED ($12-$22/£9-£16) in a bar and a wine is typically similar in price. It is also typically served as 125ml at this price.
You should therefore be prepared to pay premium prices for your drinks in most bars and restaurants. Although you can often find happy hour offers, ladies nights and all-inclusive brunches are readily available in many establishments.
If you're a woman in Dubai, then you'll be happy to learn that a ladies night often includes free alcohol for women. Typically you are given tokens or vouchers to get up to 3 free drinks. These offers are most common in the week.
Airport duty free alcohol purchases can also work out cheaper as import duties are not added, for more details about buying at the airport. Read below.
Can I bring alcohol into Dubai? Alcohol at Dubai airport?
Yes you can buy alcohol from abroad and bring it to Dubai. There is also a small alcohol Duty Free shop on the arrivals side of Dubai where you are able to purchase alcohol. Literally where you pick up your suitcase from.
The Duty Free Dubai allowance is as follows:
4 litres wine OR
4 litres spirits
Up to 4 litres is the limit of alcohol per person, so maximum total of four litres. This can be of spirits, five 75cl bottles of wine or 24 355ml cans of beer or a combination of these not exceeding 4 litres in total.
You will need to show your boarding pass to make any purchases and keep this in the duty free bag until you reach to Dubai.
For more information and to check, other destinations Duty Free allowances, visit Dubai Duty Free.
Can you drink alcohol in Dubai airport?
Yes, like the rest of the Dubai there are bars and restaurants serving alcohol to choose from in Dubai airport. Alcohol is also served in the airport lounges.
Do Emirates flights serve alcohol?
Yes, Emirates flights serve alcohol onboard and a drink is included with your meal within the price of the ticket. You can also request alcoholic beverages through out the duration of your flight.
In conclusion:
Despite UAE being a Muslim country, alcohol is readily available in various licensed establishments and drinking appears to be actively encouraged in many Dubai hotels and bars with many special offers, happy hours and ladies nights.
However you must be careful about drunken behaviour outside of venues or when returning home from a night out as this can still lead to trouble with the laws in Dubai.
Alcohol in the UAE is overall easy to buy and consume and many tourists finding drinks in Dubai to be an amazing experience. So I hope I've answered all your questions around can you drink in Dubai? I hope you have an amazing time in the UAE and now understand more about the rules in Dubai including when you do and do not need a license!
---